JUST TO LET YOU KNOW…
Today after yoga, I looked at my text messages and found this gem waiting for me.
One of my unpolished friends snapped the shot in a local parking lot right here in South Florida and send it to me knowing I'd find it unpolishedly funny!
Sometimes a picture says a thousand words.  Since today is Wordless Wednesday I thought I'd let the picture do the talking:
SCROLL DOWN TO SEE…….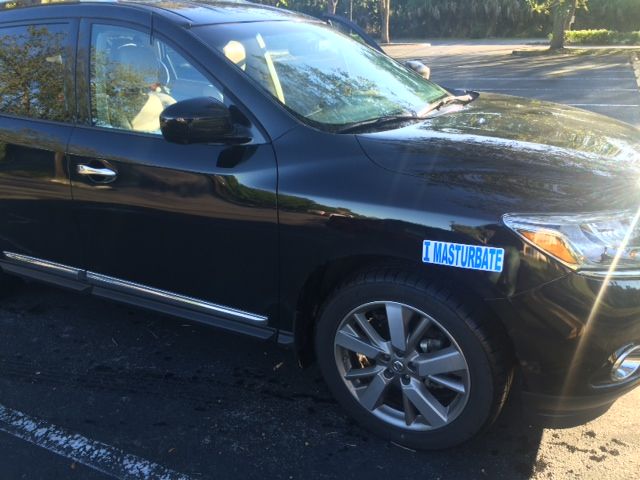 Yep, I'd say that's funny.  Very funny!  It's unpolishedly funny! 
That's it.  That's all I got for you today.
Just a little something THAT'S FUNNY!
 Ciao for now…
Silver