Universally speaking, a wedding signifies one of the most momentous occasions for all engaged couples. It would seem logical the first of many steps in the planning process would be saving an actual calendar date to get hitched. Choosing what will ultimately be the anniversary of "until death do us part" requires some serious thought. Doesn't it?
For instance, some overly romantic couples look to share their date with Cupid as they have their hearts set on a Valentine's Day wedding, while others want to signify kicking off their new marriage with the fresh start of a new year so they attempt to coordinate a wedding date around the ball dropping in New York City's Times Square.
If you're having a destination wedding perhaps it's best to choose a date over a holiday weekend so guests get to enjoy an extra night or two away without having to miss a day of work. On the flip side, what if selecting a date over a holiday weekend comes with increased financial implications relative to airfare and hotel accommodations?
According to Amy Hoodack, Catering Sales Manager at Farmer's Table and the Wyndham Hotel in Boca Raton, "The brides I work with are typically more interested in the time of year. The season they want to be married in is more important rather than a special date on the calendar. They usually only have a specific month in mind. Some couples choose a date based on budget and best value. In Florida, the summer months prove to offer the biggest bang for your buck."
Jennifer Cohen, an Event Design Specialist at Xquisite Events in Delray Beach, agrees. "Rarely do I get inquiries from brides who want a numeric or kitschy date. My brides are more focused on good weather and what makes the most sense for their guests should travel be involved."
However, there are some couples that are absolutely adamant about saving a specific date to memorialize their union. Nicole Piatkowski, Catering Assistant at the Wyndam Boca is a perfect example of choosing a date for sentimental reasons. "I got married on January 16, 2015 at the courthouse due to a death in the family. It wasn't until a year later on our exact one year anniversary, January 16, 2016 that we actually celebrated with a traditional wedding." Things happen in mysterious ways because as fate would have it, the evening of their party happened to fall on a Saturday.
Sara Lowell, a Parkland resident, celebrity planner and owner of Sara Renee Events, who was featured this past December on The Meredith Vieira Show, has seen and heard it all. "I recall brides and grooms who tried to coincide their wedding dates with the very hobbies which brought them together as a couple in the first place. They picked meaningful dates around comic book conventions, Renaissance festivals and even concert tour schedules of their favorite musicians. Conversely, I've also been privy to some very superstitious couples who passed on certain dates due to the lunar cycles of the moon, Halloween's Mischief Night, Friday the thirteenth and Y2K paranoia."
When it comes to picking or passing on certain wedding dates it all boils down to the personalities of each couple. It's a classic case of different strokes for different folks or in this case, perhaps it should be more appropriately phrased, different dates for different mates of different fates!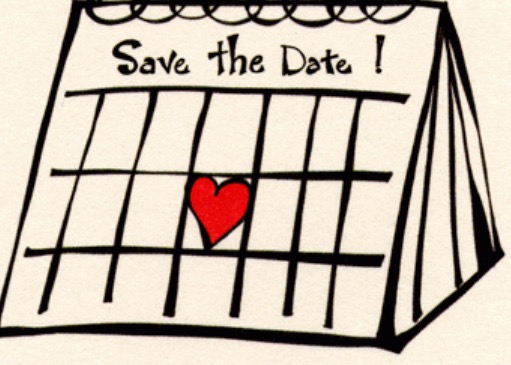 JUST TO LET YOU KNOW…. This article was originally published for print in the May 2016 edition o f The Parklander magazine.