[slideshow id=22]
Homework sucks.  School projects suck too.  Making sure your kids' homework and school projects get done sucks the most.
I used to listen to friends of mine complain about the heavy workload and the massive projects that were sent home from school on a regular basis.  They would carry on that the increased level of difficulty only added to the pressure that already exists.  I would listen, but only with half an ear because I never really believed what they were talking about.  I mean, are you serious?  How hard can an elementary school assignment be?  It's not grad school for God's sake!  I figured my Mommy friends were just looking for something else to bitch about.
Then I opened up my kid's folder… and there it was.  The project instructions.  Oh Jesus.
I knew my son wouldn't want to waste a single second before telling me about this assignment so I quickly skimmed the paper to get a heads up.  Before I could even finish reading the directions, he started talking a mile a minute about a skeleton he had to construct.
"A what?"  I said, already sounding confused.  "You have to make a what for school?"
My seven year old rolled his eyes and said in an exasperated voice,
"Maahhmm, let me explain it again.  I have to make a skeleton about a book I read.  We have to put the parts together with index cards and tell the story and I need help finding a book and you have to help me put it together and we need a hole puncher.  Mom, do we have a hole puncher? Can you help me? Let's start now.  Oh, and we need string, I think.  Or paper clips might work.  Do you think paper clips will work?  Do we have paper clips?  Where do you keep the hole puncher? Maahhmm, are you listening to me?  Let's start, okay?"
Holy shit!  He kept talking. The more he talked, the louder he got.  He wasn't stopping.  I knew this because I could hear him talking, but I definitely wasn't listening to a word he was saying.  I wasn't listening because I was too busy compiling in my head a list of friends I needed to call and apologize to for seeming insensitive when they had complained in the past about their kids' homework.  Within a matter of seconds, I was already completely lost, totally annoyed and I had a splitting headache.  Right out of the gate, I hated this assignment.  I hated it partially because I had absolutely no clue what the hell my kid was talking about when he tried to explain it and partially because I knew this was only the beginning.  This was only the beginning of a long, long, long road ahead of projects that somehow were going to get dumped on me and become my responsibility.
 For what it's worth, I have no problem stepping up to the plate when I think I can offer assistance in an arena that encompasses my strengths.  I'm also a Mom, so it should be my pleasure to pitch in when my kids ask for help.  Need a toy assembled?  I'm on it!  Wanna shoot hoops together and work on mastering that lay-up?  You bet!  Need another crash course on those classic backgammon moves?  I'm your girl!
However, childrens' art projects and anything that falls under the "crafty" category is not for me!  I had no interest as a child, and I certainly don't have an interest as an adult.  If it has to do with making costumes, being imaginative with play-doh or turning an old shoe box into a diorama,  I'm out!   Anything that requires sticky glue, sparkly stuff, scissors or paint is also totally out of the question.  Don't even bother asking 'cuz it's not an option.  Sorry, no can do!
When I caught my son in a brief pause from the babbling, I jumped in and shushed him. I politely asked that he allow me the opportunity to finish reading the directions without any input from the peanut gallery.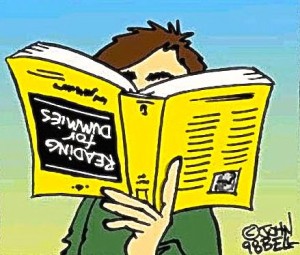 I didn't really care what the details were, I just wanted to know how much time I had until this thing needed to be completed.  My eyes scanned the paper and led me to the very bottom of the sheet.  In big, bold letters it read: ASSIGNMENT DUE IN TWO WEEKS.  Two weeks!  Phew! What a relief.  Fortunately, my kid had already shifted his attention on finding a snack and turning on the Wii, so I knew for the moment, I could drop the topic.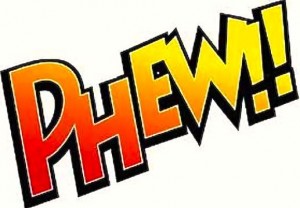 I left the directions on the kitchen island, in plain view for anyone to find.  I was already calculating the over/under on how long it would take before either the kid brought it up again or before I had to start nudging him to get started.  Secretly, I was praying that my husband or one of my overly ambitious babysitters would stumble upon the instruction sheet and take the bull by the horns.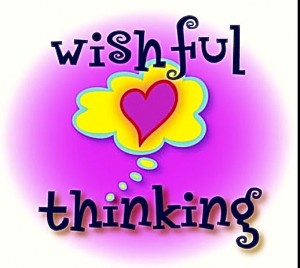 Eleven days later, not an ounce of progress had been made.  It was a Tuesday and the project was due on Friday.  Clearly, it was up to me to take charge and insist he get a move on.  ( And by he… I meant we.  And by we… I really meant me!)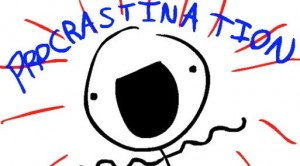 We needed supplies.  There wasn't a shot in hell I was going to a store dedicated entirely to all things crafts related, so I dragged my son somewhere that was a bit more in my comfort zone, the drugstore!  Surely there must be an aisle with some crayons and a hole puncher, right?  On the way home, I encountered our first roadblock when my kid admitted he had yet to pick a book for the project and needed my help deciding.  I must have made at least fifteen suggestions but he didn't like any of my ideas and had a snarky comment as to why each one wasn't the right choice.  Finally I said,
"Buddy, for the love of God, if you don't like my ideas, then you pick!  Just pick a book.  Don't you have a favorite story?  We'll be home in five minutes and by the time we walk in the door, I want you to have made a decision.  JUST. PICK. A BOOK!" 
Alright, that worked! He picked a book.  Now we actually had to start the assignment.  I needed to refresh myself with the directions.  "Oh shit, what did I do with the directions?" I said under my breath as panic began to set in.  "What the hell did I do with that piece of paper?"  I ransacked the entire kitchen as I felt the perspiration building up on my skin.  Twenty minutes later I found the instructions under a pile of other neglected crap and the crisis was averted.
 I  kept re-reading the directions until I felt confident that I understood what we were supposed to do.   When I was ready I said, "C'mon kiddo, let's make a skeleton."  If I didn't know myself better, I'd say I almost sounded excited!  Almost.

Step by step I told my son what had to be done.  I gave him small but specific tasks and tried my best to make him feel as though he was the Project Manager.  We discussed the main ideas of the book, who the characters were and the best parts of the story.  I watched him like a hawk as he colored in the lines.  I made him re-do a section twice to avoid sloppiness.  As he wrote the necessary sentences explaining the details of the book, I vehemently watched that his penmanship was neat and stayed legible from start to finish.  It took a lot of refrain on my part to not rip the pencil out of his hand and just do it myself.  ( Okay, so I ripped the pencil out his hand, but I couldn't help myself.)
 Two and a half hours later, the parts of the skeleton were done.  Albeit lots of screaming and yelling, we did it.  I was exhausted!  My nerves were shot and that splitting headache was back again.   The only remaining step was to attach everything together.  I said calmly,
"Look, hold this piece up with two hands.  Don't move it, just hold it here so I can attach it.  NO… not THERE, kid. HERE.  Hold it UP.  Hey, use two hands!  Why aren't you listening to me?  It's ripping… Oh no, it's ripping.  Be careful.  I SAID HOLD IT UP AND DON'T MOVE IT!            Please watch what you're doing,  God Dammit!"
I wasn't that calm anymore.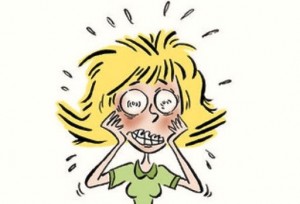 Feeling defeated, I excused him from the kitchen table.  I had nothing left to give.  We needed to take a break.  ( And by we, I meant me.)  I told him he'd done enough for now and we'd finish up in the morning.  Knowing full well I wasn't letting him lay so much as a finger on the skeleton, I was determined  to complete the job and get it done myself.  I left the final product on the counter so that he could see it when he awoke the next morning.
The skeleton came out great, if I do say so myself.  I was proud of my work.  I mean our work.  I mean his work!  He had finished the project with two days to spare.  I found a safe spot in the house and made it known in no uncertain terms how severe the consequences would be if anyone went near it.  The skeleton was to remain untouched until it was time to turn it in at school.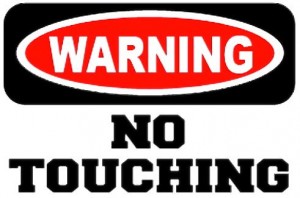 "Oh gosh," I said notably alarmed.  "How is this gonna hold up on the bus?  It'll get ruined.  I'm going to have to drive you to school.  We can't let anything happen to my project!  I mean our project.  I mean your project!"
So the truth is, I didn't actually drive him to school but I recruited a friend of mine to do the driving for me so at least he didn't have to take the bus.  I could tell that my kid was proud and excited to present his skeleton to the class.  When he got into my neighbor's car, I signaled for him to roll down the window.  I wanted to remind him of a few things.
 "Have a great day, honey.  Be careful with the skeleton.  Walk slowly in the halls.  
Be careful with it.  I worked, I mean YOU worked really hard."
 He tilted his chin upward as to acknowledge that he'd heard what I said while rolling his eyes at the same time, (his typical nonverbal response when he thinks I'm being overbearing and annoying) and off he went on his way.
Well, it seems I'm going to be doing these kinds of assignments for the indefinite future.  Let's face it, I'd be kidding myself if I thought it would go down any other way.  I'm officially on the path of pain in the ass projects that inevitably will fall on me to complete.  I mean to help complete.  I suppose I should just add it to the list of the many jobs we Moms are required to do whether we want to or not!
AND JUST TO LET YOU KNOW... I still loathe arts and crafts.  I'm never going to be that Mom who willingly offers up the paint brushes and enthusiastically comes up with new, creative, rainy day activities for the kids.  It's just not who I am.  I'm already dreading the next assignment that's bound to be coming my way.  But when it's all said and done, I would never sell out on my kids.  I won't let them down.  So if that means I have to suck it up and take one for the team, then that's what I'll do.  It just better not include rubber cement or glitter.  That's where I draw the line!