When I was a little girl at sleep-away camp, I used to sing the song, All My Life's A Circle written by Chapin Harry around the campfire.  Always trying to keep the spirit of camp alive, I recently found myself humming it while I was transferring the tenth load of laundry (in one day) from the washer to the dryer and it inspired me to change the lyrics to something more relevant.
ALL MY LIFE'S A CYCLE
SUNRISE AND SUNDOWN
THE LAUNDRY RUNS THROUGH THE NIGHTTIME
TILL THE DAYBREAK COMES AROUND.
ALL MY LIFE'S A CYCLE
BUT I CAN'T TELL YOU WHY
THE LOADS KEEP SPINNING ROUND AGAIN
NO MATTER HOW HARD I TRY.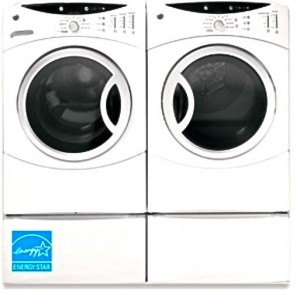 IT SEEMS LIKE I'VE BEEN HERE BEFORE
I SURE DO REMEMBER WHEN
THAT'S WHY THIS FUNNY FEELING
HAS ME PISSED OFF TO KNOW END.
ENDLESS STACKS OF LAUNDRY MAKE UP MY LIFE
THE DINING ROOM IS OUT OF LUCK
THERE'S NO SIMPLE SHORT CUT
IT'S ALL ONE BIG CLUSTER F*CK!
Do you hate laundry too?  Do you feel like you're never caught up no matter what you do?  Do you get the sense that you're drowning in piles of clothes?  I certainly do and I'm writing all about it in my next blog titled,  Spin and Bear It.
Tomorrow:  FRIDAY, JULY 5th I'll post the full story!