As a Self Proclaimed Foodie…
I base that statement solely on having everything to do with my love for food and nothing to do with my unpolished palate.  Regardless, I recently decided to host a small dinner party at my home.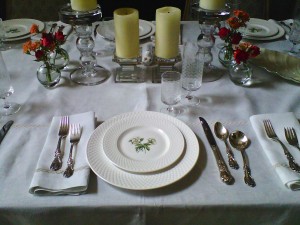 I hired Stephanie*, chef and owner of Chef's on Time*, a personal chef service, to cook for my husband and myself and two other couples.  I found the chef via a few degrees of separation and with the help of the World Wide Web.  She seemed ready, willing and able to tend to my needs from the very first phone call.  I explained what I had in mind.  It was simple:  "I want to eat food that someone else cooks and I want it to taste great."  I was investing in good times.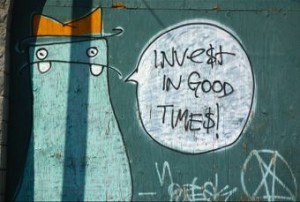 I asked a million questions and I changed my mind as to what kind of cuisine I wanted equally as much.  She was very patient with my indecisiveness.   Finally we agreed upon a complete, well-rounded menu that I hoped we would all enjoy.
Chef, Are You Right On Time?
On the evening of the party, the chef arrived an hour late.  I suppose she wasn't in fact, Right on Time. When she did show, I was assured that everything would run smoothly and I shouldn't worry.   After the fifth trip back and forth from her car to my kitchen, she was ready to cook.   Since I had no intention of babysitting, I told her to make herself at home.  I needed to get my own act together.  It would take a village and over an hour to feel presentable enough to greet my company, despite if they were in fact, our dear friends.
I'm Sorry… You WHAT???
Within twenty minutes, the house smelled like sautéed garlic and onions.  It was a sign we were off to a good start.  But shortly thereafter, this happened:
Chef: (awkwardly hesitating):
"Uh.  Um.  Where is the nearest grocery store?  I need to pick up some things.  I forgot a key ingredient."
Me (confused-puzzled-bewildered):
 "I'm sorry.  You WHAT???  You need some THINGS? You're going WHERE?  NOW?!?!"
That part I had said out loud, but in my head I was thinking:
Really?  You're the CHEF.  How does the chef forget to bring THE FOOD?  I mean, how key of an ingredient are we talking about?  Can't you pretend you're on one of those reality shows and improvise?  Just make it work.  Jesus.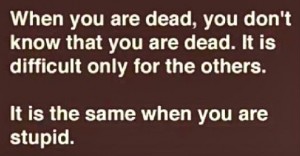 If I wasn't already starving, I would have done my best Padma Lakshmi impression and told her to "pack her knives and go."   Unfortunately, I had no Plan B and two of my guests were pregnant. Feeding them a liquid dinner from my liquor cabinet wasn't gonna fly.
My husband saved the day by graciously offering to run out and get the mystery items so the chef could move forward in the meantime.   Her colossal blunder didn't leave me feeling RIGHT on Confidence with how the meal would ultimately pan out, but I poured myself a scotch and decided not to sweat it.  It was too late to care anyway.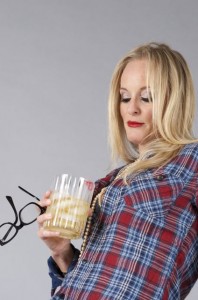 When our friends arrived, my focus shifted.  The food situation was out of my hands.  Chef would have to fend for herself.  The beverages however, were my specialty.   There was plenty of San Pellegrino for the Preggers, but since I had no baby on board, I knew I'd have to keep up with the fellas.  I wasn't worried.  I knew I would.  I always do.  On the coffee table, the appetizers appeared and the guys went for it.  I did notice however, one of my girlfriends had placed a garlic and mushroom crostini back on a napkin and onto a side plate after one bite.  Was it too much garlic?  Was it a case of first trimester morning sickness?  Maybe a combination of the two?  I was taking mental notes, and this was a second demerit.
Dom Perignon Makes Anything Taste Better…
Who doesn't get excited over pasta?  The Chef raved about her Puttanesca sauce when we brainstormed about the menu so I greenlighted it to be our first course over linguini.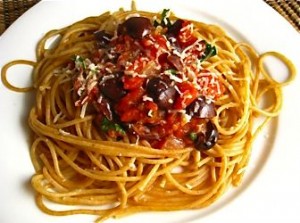 It's a good thing we had already popped the Dom because the pasta was not prepared to my satisfaction.  She botched the linguini.  It was not al dente at all.  It was more like al DON'T tay!  The champagne helped to soothe my disappointment.

Next was Caesar salad.  If my memory serves correctly, it wasn't half bad.  I liked it, I think.  But then again, by the time the second course rolled around we had already moved on to the red wine.  Plural.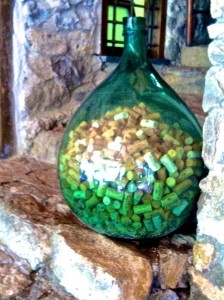 The Service Sucks… But The Wine Doesn't
Bottles of Cabernet filled the gap while we waited for the entrees.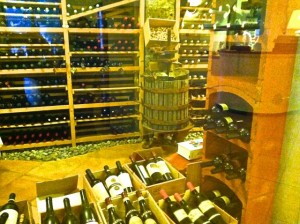 And waited.  And waited.  The waiting isn't really a complaint though.  In the comfort of my home, I welcomed the delay.  I hate rushing a meal so it was just an opportunity to keep the wine and the laughter flowing.  We certainly had no lack of either.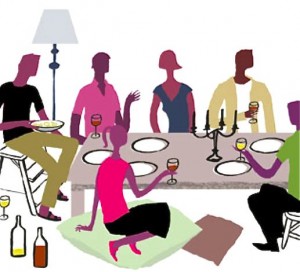 Our main course was beef tenderloin, goat cheese polenta and balsamic asparagus.  The cut of beef was cooked to cater to both the Preggos and to the rest of us.  Hats off to the cook on remembering to ask how we'd like the meat prepared.  Props on following through with more than one desired temperature.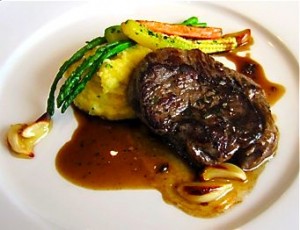 While I don't recall what was served for dessert without looking on the invoice,  (it figures she conveniently did not forget to leave that on my kitchen island) I do remember the array of cupcakes that were my own personal contribution to the dinner party.
We sat outside for a change of scenery and indulged in the sweet treats while critiquing the side dishes from the last course.  The polenta was decent and I thought everyone seemed to smile at the asparagus.  But then one of the girls mentioned she didn't like the polenta.
She said candidly, "I could have made it better."  
Her remarks left us in stitches.  We were cracking up and all agreed that sometimes mediocre food and subpar service makes for an even better meal because that's what ends up being most memorable!  The conversations that evolve around a table when you're bitching about something are what we remember long after we've digested the food and the taste is gone!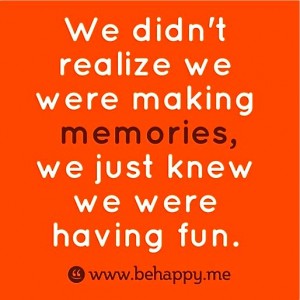 Now Here's Something To Bitch About…
By the end of the evening, cleaning up was not even remotely on my radar.  That's what I hired a chef for.  My only concern after making sure I remembered to take out my contact lenses was making sure I drank a tall glass of water and swallowed the mandatory four Advil so that I would hedge the intensity of the headache I was bound to wake up with.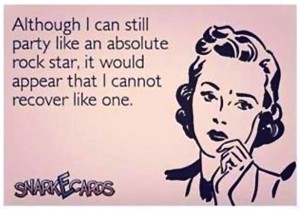 It was bad enough that the chef forgot to bring her culinary A game but she must have forgotten to take her daily dose of Gingko biloba because she also left my house forgetting to clean up my kitchen to my satisfaction.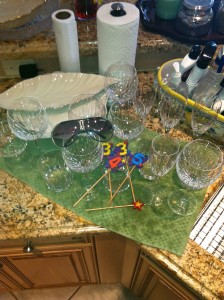 Given the amount of liquor I consumed, I felt surprisingly well in the morning.  However, when I saw the train wreck that was my kitchen, no amount of Ibuprofen would have alleviated the throbbing that ensued in my brain.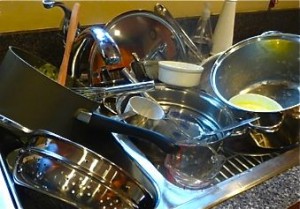 Really Chef?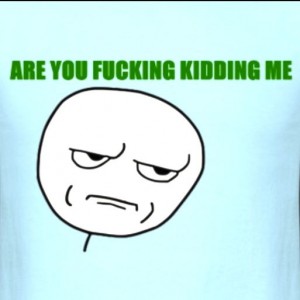 So let me get this straight:
You're not Right on Time… You're not Right on Ingredients.  You are Right on leaving me the bill so you can get paid.  Awesome.  Referring you in the future? Wrong! This final faux pas left me no other choice than to say in the profound words of Ted Allen, "Sorry Chef.  You've been chopped!"
BUT…
JUST TO LET YOU KNOW… The bottom line is that good friends and good laughs make any meal salvageable and leave you wanting more no matter how underseasoned or overcooked the grub may be.  This foodie may love to fuel up on fabulous flavor but if in fact, it fizzles, at least I can use it as an excuse to find it funny, and then of course, savor it.  The flavor may not last, but the fun always does!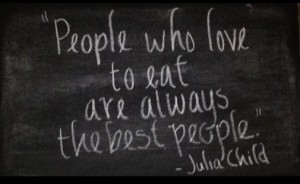 * names have been changed for identity purposes of subjects herein