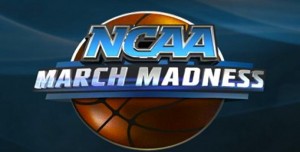 I'll cut to the chase and give you the punchline before I tell you the whole joke.
Last night I won my March Madness pool when the Connecticut Huskies (32-8) beat the Kentucky Wildcats (29-11) with a final score of 60-54 in the 2014 NCAA Men's National Championship Game.
I.  FREAKIN'.  WON.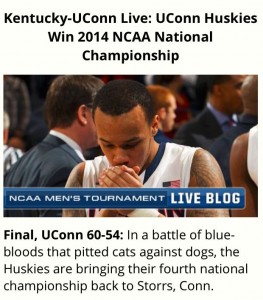 Let me back up now and tell you the joke.
I didn't ask to be part of this pool.  I was asked to be part of this pool.  As a sports enthusiast, I gladly accepted.  Being the only female didn't bother me.  Being hazed all month long as the "rook" didn't bother me either.  It actually fueled my fire and amped up my competitive nature.  The potential to win as the obvious underdog would make the victory so much sweeter.
The buy in was a mere $25.00.  The pot was $250.00 to the last man or in my case, woman standing.  I'd say that's a nice return.
Let The GLADNESS Begin…
I watched every game since the tournament began on March 18th.  Some nights my thumb was sore from all of the remote control clicking back and forth because there was more than one matchup on at the same time.  Since I'm known to be night owl, the late games were right up my alley.  Staying up wasn't a problem.
Michigan State was one of my teams in the early rounds and the game was nothing short of a major nail biter.  I was on pins and needles down to the last seconds.  Ironically, when I texted my buddy at 12:13am to see if he shared the same nervous energy as me, I got no reply until 7:37am the next morning.  You wanna know why?  BECAUSE HE CRASHED AT HALFTIME.  Really?  The game was innnnnnsannnityyyy and you fell asleep?
Hmmmmmm……. Who's the rook now?
In The Spirit Of Full Disclosure
I must point out that this pool was not a suicide pool or a even a straight bracket pool.  We each got four teams selected by random draw at the start of the tournament.  You play against the spread.  If your team loses the game but covers, you take over the winning team; If there is a tie, the favorite moves on.  Essentially, it is 100% luck so no skill or knowledge of the game is necessary.
HOWEVER… I still watched every game with extreme enthusiasm.   I still checked the scores and odds consistently to stay on top of the current lines.  I never fell asleep in the middle of a tense game!  I fed and entertained a house full of people specifically so that we could all watch the Final Four in my home Saturday night.  I took text and email abuse on a daily basis from my son-of-a-bitch-sore-loser-friend who constantly debated me on my sports acumen.  (I mean, how many times can a person be called Alicia Silverstone before it just gets old?)  AND……. Lastly, let's not forget that I DID NOT MAKE UP THESE RULES!   The absurdity of playing against a point spread instead of just a straight bracket pool was not my call!  But then again, I guess nobody cares what the blond chick thinks, right?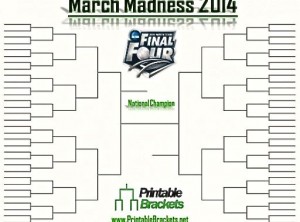 My win is valid.  I freakin' won fair and square!
MOM, WHATCHA GONNA DO WITH THE MONEY IF YOU WIN?
My 8-year old is my little sports buddy.  He gets a kick out of the fact that his Mom is the basketball buff in the house.  I love watching the games with him.  He kept up with my position in the tournament from day one so I felt it was only fair to cut him in on the action should I end up as the champion.  I know he wanted UCONN to come out on top last night so that he could tell his friends that his Mother had won, but I think a bigger part of him really just wanted to split the money!  I told him I was gonna use my share of the cash prize to take myself out for a big steak dinner and a great bottle of wine.  I plan to savor every last bite (and sip) of this delicious victory!  The only skill required will be in selecting which cut of beef should be paired with the best bottle of vino!
JUST TO LET YOU KNOW… The monetary reward is great.  However, the bragging rights are even better.   If only there was a way to deposit them, I'd be laughing my ass all the way to the bank!