Typically I'm more of a hard liquor drinker but sometimes I need to mix it up, especially if I'm starting early and breaking out the booze during daylight hours.
A few weeks ago I had plans to meet a girlfriend at the park with the kids.  Our texts back and forth covered the who, what, where and when for our date.   When I read her final iMessage there was no need to ask the why.  It was self explanatory.  Why?  Why not!
Friends don't let friends drink alone so when she showed up with her kids, a cooler, two bottles of wine and a couple of red Solo cups I was more than ready to get our park party started!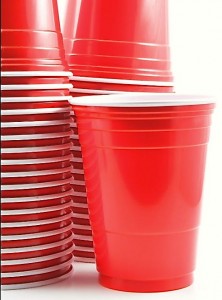 Best. Idea. Ever.
We opened up a 2012 Chateau d'Esclans Whispering Angel.  It's a French Rosé from Provence.
According to the Winemaker's Notes on Wine.com, "Whispering Angel is a blend of Grenache, Rolle, Cinsault, Syrah, and Mourvedre grapes.  Strikingly pale in color, the aromas are fresh and fruity.  On the palate, it is bone dry through the finish."
According to Wine Spectator, "This lively, precise wine offers tangy citrus and red berry flavors and a silky texture.  Finishes tangy and precise, with very good energy and lingering florality.  In the context of this estate's high-end offerings, which are all excellent, this is a steal."
ACCORDING TO MY WINE DRINKING GAL PAL AND ME, "For twenty bucks at Whole Foods, Whispering Angel is a bargain that can't be beat.  It's light, crisp and goes down ever so smoothly.  Who cares if you have to drink it out of a plastic cup!  There's never any hangover and in the event that you have scheduled evening plans after a day of drinking Whispering Angel, the transition to something a bit bolder is seamless."
It makes me laugh when my friend sums it all up in one sentence:
 "Whispering Angel is the best DAY WINE!"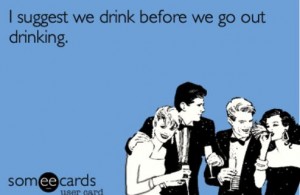 If that's not a raving review, I don't know what is!  Might I suggest you run, not walk to your nearest Whole Foods Market and pick up a case of your own!
The Kids Are Fine… Let's Talk Wine
Most people say "Happy Wife… Happy Life."  I'd completely agree with that statement, but I'd like to tack on one more that is just as relevant when you have young children:  "A bottle of wine makes everything fine!"  Watching your kids have fun at the park is great, but watching your kids have fun at the park while you drink a bottle of wine is Heaven on Earth!
JUST TO LET YOU KNOW… I see nothing wrong with having a little vino to take the edge off, as long as you drink responsibly!  I'll be honest, after opening a bottle (or two) of my favorite day wine, the inevitable shenanigan behaviors of my little devils that would otherwise have me screaming bloody murder don't bother me nearly as much.  Miraculously, with the help of my day wine I rarely raise my voice louder than a Whispering Angel!  
ALG, if you're reading this blog… I'm all set for our next park date.  Text me!