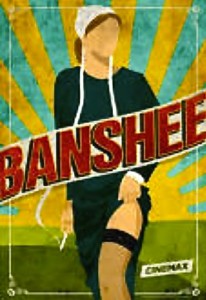 In my unpolished time, if I'm not eating or exercising or trolling the Internet late at night, I'm watching television.  It's one of my favorite guilty pleasures.  You name the show and it's likely I already watch it or it's on my Must Watch Next List.
About a month ago I got a tip about a series from a friend of mine who knows exactly what sparks my interest.  From the moment I saw the opening credits I knew it would be right up my unpolished alley!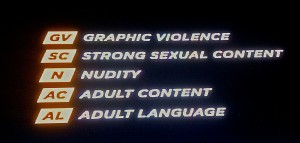 BANSHEE:  If You Thought Boca Was Nuts…
There's a lot I could say about the small town of Banshee, but boring wouldn't be one of them.  The fictitious Pennsylvania suburb is made up in part of Amish folks while the other half live as mainstream a life as one can for the middle of nowhere.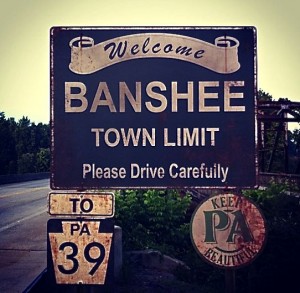 Don't be fooled by these seemingly small town simpletons though.  Some live under assumed identities; Some are local crime lords; And some are constantly looking over their shoulder on the run from Ukrainian gangsters.  An abandoned Cadillac dealership serves as the Banshee police station and there seems to be only one choice where you can go to grab a meal. (Not including the local watering hole where a whole bunch of shit always goes down.)  You can't be sure of anything except this: Everyone In Banshee Is Fucking WACKKKEDDDD!  
 BANSHEE: It's A Little Bit Of This And A Little Bit Of That
I really want you to watch the series so I don't want to ruin it by giving away too much of the plot.  If you've been reading my blog for a while and/or you know me personally, you need to trust me when I say I think you'll like it.  It's The Sopranos meets Oz meets Prison Break meets Alias meets Revenge meets soft porn meets Footloose.  Okay, the Footloose reference is a stretch but remember how in that movie there were ridiculous small town rules?  Well, when the Amish are depicted in a sexy, scandalous, cable TV series, you better believe those small town rules are amplified about a million times more.  At the risk of repeating myself with the same descriptive words for the sake of driving the point home, the consequences of breaking the Banshee rules are Fucking WACKKKEDDD!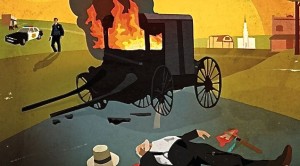 BANSHEE:  It's The Full Monty
Let me be unpolishedly clear: There's no shortage of nudity.  If you're looking for full frontal (and any other angle) you've come to the right place.  Everybody (worth looking at) is banging in Banshee.  Actually, it also works if I present it to you like this:  Every BODY is bangin' in Banshee!  Catch my drift?  Them Banshee folks behave badly and it's H-O-T HOT, HOT, HOT!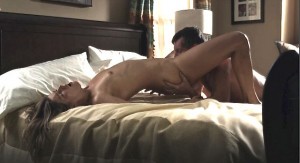 The lead character Lucas Hood, played by Antony Starr is a stunner when he's dressed and even more stunning when he's undressed.  Further, I have no problem telling you that my thoughts about the women are the same.  They are all knockouts both clothed and unclothed.
BANSHEE:  Beatin' The BEJESUS Out Of Each Other
Speaking of knockouts, be prepared for some hardcore violence.  It's bloody.  It's gruesome.  It's cruel.  Some of it is downright inhumane.  It's awesome television, but don't say I didn't warn you.  As the episodes progress, the dirty fighting only intensifies.  Quite a few scenes left my jaw hanging wide open because I was in shock!  The picture shown below doesn't reflect even a third of the violence I'm talking about.  I just like what Antony Starr looks like with his shirt off.  Don't you?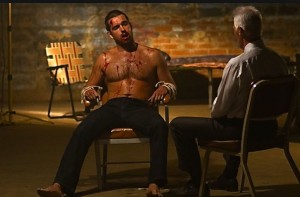 BANSHEE:  The Bottom Line….. It's Da Bomb!
Basketball season is over.  Football season hasn't started yet.  Network shows are all on hiatus until the Fall.  What else do you have to do?  It's a sizzling summer outside, so why not have a sizzling summer inside too?  Now is the perfect time to get lost in the action-packed, drama-filled, sex-oozing Banshee series.  Good news: There's only two seasons so it won't take long to catch up.  You'll be hooked right away and before you know it, you'll be freaking out that it's over.  I binged on both seasons and finished in record time.  I'd gladly go back and re-watch if I didn't have six other shows on my list waiting for my attention!  Come on people, I have confirmation that the series has been renewed for Season 3, so put your children to bed and get on the Banshee bandwagon NOW.  You'll thank me!  I promise.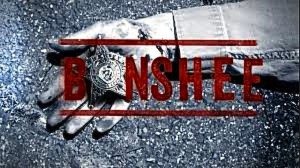 JUST TO LET YOU KNOW… Here's the best part about Banshee.  It's free!  You don't need to have Netflix to get on board.  If you have access to OnDemand through your cable provider, just search for Cinemax Series under the Premier Channel section and voile you'll find it!  Seriously… DO IT so we can discuss.  Also, if you have any shows on your Gotta Watch List, I'd love to hear about them.  I'm always looking for new, unpolished stuff to add to mine.  Remember though, the prettier, the wittier and definitely the grittier, the better!