Seriously, it's not that big of a deal.  Trust me,  it's no more than a tease.  Calm down people, it's just a trailer.
Yes, the trilogy was a huge phenomena.  In fact, it was the most exciting "3-Peat" to hit suburbia in years.  And yes, Fifty Shades of Grey, Darker and Freed made housewives everywhere equally (if not more) perked up than their horny husbands who never needed a book to get them perked up in the first place!  That said, I guess it makes sense that on the eve of the nationwide preview, the world is hot under the collar covers in anticipation.  Um, I'm not trying to burst anyone's unpolished bubble, but let's keep things in perspective folks.  It's just a trailer.  
FIFTY SHADES OF DON'T GET YOUR HOPES UP
I hate it when I'm told to "lower my expectations."  Nobody ever wants to lower their expectations, but maybe in this case it's not such a bad idea.  Do you honestly think this (chick) flick will be nearly as good as the books?  C'mon!  Want my opinion?  It's Fifty Shades of Not A Shot In Hell.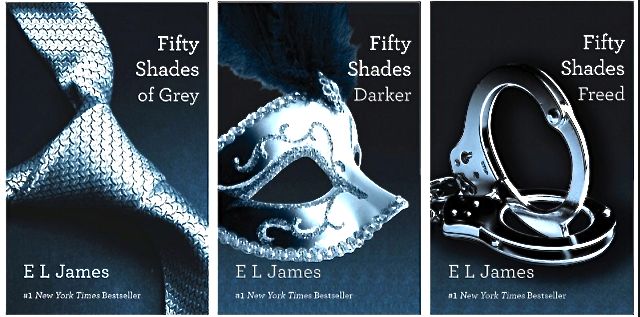 When I read a book, I rely on my imagination to make the characters on the page come to life in my mind.  Unfortunately, most books that get turned into blockbuster movies end up being a big disappointment.  It's tough enough to live up to the hype of the images my brain has already created.  It's even tougher when those images include an Audi, a helicopter, a grey tie, mysterious emails, twisted mind games, force feedings, high heels, a plum dress, whips, handcuffs, a variety of other sex toys and a Red Room of Pain.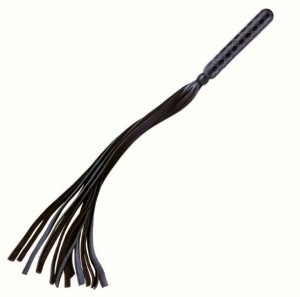 FIFTY SHADES OF I CALL IT LIKE I SEE IT
I'm not gonna beat around the bush.  The real truth is no one gives a shit about the love story.  If you're looking for a beautiful tear jerker about soul mates, then read The Notebook and then rent the movie to see how your version stacks up against Hollywood's adaptation of the paperback edition.  Fifty Shades of all three books kept our interest for one reason and one reason only.  THE HOT, SULTRY SEX.  Don't fool yourself.  It was nothing more and nothing less.  It was Fifty Shades of You Know I'm Right.
FIFTY SHADES OF THE CAST HAS BIG SHOES TO FILL
I'm not saying that Jamie Dornan doesn't ooze sex appeal.  Obviously he's smoking hot and very easy on the eyes.
I'm just not convinced he'll be able to deliver Christian Grey to the big screen in quite the same way as the Christian Grey I've concocted perfectly in my head.  I don't know much about Dakota Johnson who will take on the role of Anastasia Steele except that her parents are Don Johnson and Melanie Griffith.  Personally, I don't really care who plays Ana as long as it's not Tori Spelling.  After all, wasn't Donna Martin the original, naive virgin?  Ugh!  Can you just imagine?  It would be Fifty Shades of Thanks For Completely Wrecking The Fantasy!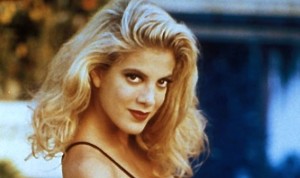 FIFTY SHADES OF MARK MY UNPOLISHED WORDS
The official buzz is that the trailer is set to drop tomorrow, July 24, 2014 and will debut during the Today Show before the 9am hour.  Rumor has it that author, E.L. James might even drop by on Friday, July 25, 2014 to give away some of the behind-the-scenes moments about her kinky, bestselling trilogy novel turned NC-17 rated erotic film.  To me, it seems odd to have the likes of Savannah Guthrie and Matt Lauer in the same sentence as Christian Grey and silver anal beads, but what the hell do I know?  I guess it's Fifty Shades of Ohhh Wait A Sec, Don't Most Housewives Tune In For The Today Show?  Now I get it.  Brilliant publicity!  Tomorrow should be quite interesting.
JUST TO LET YOU KNOW… Though I'm pretty certain the movie will skew my original perception of the characters, I'm still gonna watch the trailer and I'm sure I'll eventually pay the $12.50 to see the film sometime after February 13, 2015.  In the meantime, if all this Fifty Shades chatter has got your juices flowing, why not dig up a few of your favorite pages do some re-reading?  On the other hand, another way to satisfy the unpolished crave would be to simply surf the Internet for some free, hot porn.  Believe me, you'll accomplish the same results.  It's Fifty Shades of Don't Even Try To Pretend You Don't Know What I'm Talking About.