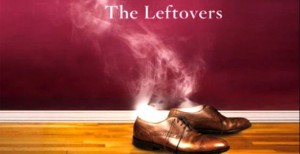 I hate wasting, which is why I always go for the leftovers.  I typically find all the good leftovers in my fridge, but the other night I found The Leftovers on my television and boy oh boy did it satisfy my appetite!
THE LEFTOVERS:  Things That Make You Go Hmmmm
The Leftovers is a new American drama series that originally aired on HBO on June 29, 2014 starring Justin Theroux, Liv Tyler and Amy Brenneman.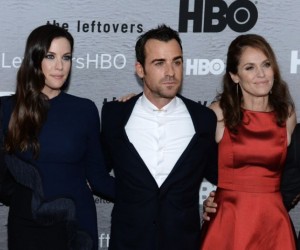 I couldn't give away the plot even if I wanted to because I'm still trying to make sense of it.  It's creepy.  It's freaky.  It's mysterious.  It's weird.  It's evasive.  It's confusing but even more intriguing.  And it now has my full attention!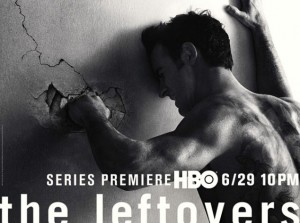 What I've gathered so far is that three years ago there was a bizarre disappearance that affected two percent of the world's population.  The focus remains on those who were leftover in the suburban town of Mapleton.  The series follows this local community as they try to rebuild their lives though they are still haunted by the unknown details that surround The Sudden Departure.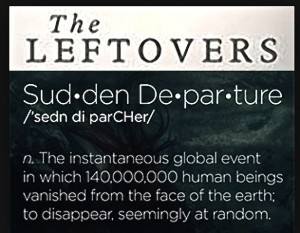 THE LEFTOVERS Justin Theroux: A Thing That Makes You Go Mmmmm
"Justin case" you don't know who Justin is, according to the tabloid Bible In Touch, he's supposedly still engaged to Jennifer Aniston.  Theroux plays main character, Kevin Garvey, Jr., the town's chief of police.  He's trying to keep his teenaged kids out of trouble while attempting to help maintain as much normalcy as possible in Mapleton given the strange, unresolved events from three years prior.  His life is pretty much a mess, but he sure is pretty to watch.  Even if I hadn't gotten hooked on the storyline's Rapture-esque-ness, I'd probably still be hooked on Theroux!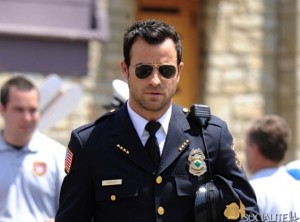 THE LEFTOVERS Amy Brenneman: She Doesn't Say Much
Amy Brenneman plays Theroux's wackkkked out wife Laurie, who took off and joined a cult called The Guilty Remnant.  She doesn't have much to say, or actually anything to say at all because the group of weirdos she abandoned her family for has given up using their voices.  Literally.  They walk around town expressing their thoughts by writing on notepads in lieu of any kind of verbal exchange.  That's nutty, right?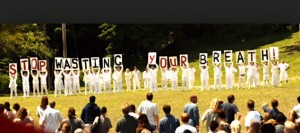 Don't worry, there's plenty more "Huh? WTF is going on here?"  Members of "The GR" are clothed completely in white from head to toe and every one of them smokes cigarettes.  CONSTANTLY.  Yep, they are all chain-smoking-white-wearing-no-talking-lunatics and I can't figure out why!  I have NO CLUE what their angle is, and the sitch with the cigs has me especially perplexed!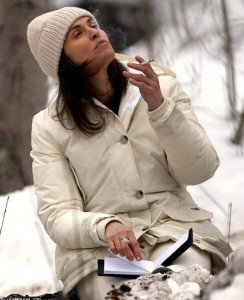 THE LEFTOVERS: Finish Up And You Can Still Have Dessert
The good news is that the series just started a month ago.  To date, there have only been four servings of Season One so if you're hungry for something filling, I suggest heating up The Leftovers!  It would be a shame to waste, so dig in and start stuffing your brain with heaping portions of this cryptic and alluring drama.  If you finish your dish now, you'll make it in time for dessert!  Fresh, new episodes air Sundays at 10pm on HBO.  Bon Appetit!
JUST TO LET YOU KNOW… Don't pass on the course just because it's gotten some mixed press reviews.  I think The Leftovers delivers plenty of flavor no matter how sophisticated your mental palate may be.  The Leftovers is well balanced with a puzzling, thought provoking theme and various moving parts.  There's plenty of twists and turns that will sustain your curiosity and there's just enough provocativeness to keep your unpolished appetite wet and wanting to beg for more of The Leftovers!