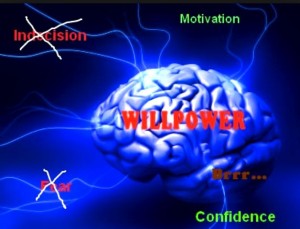 Every year around this time, I start to panic.  I panic because according to the calendar I'm about six weeks shy of officially turning older.  Internally, I start to take inventory of what I've personally accomplished and what I haven't.  I begin to assess if I was productive enough over the last twelve months or if I could have utilized my time more efficiently.  (I'm not sure if watching seventeen hours of television on daily basis is something that falls under the column of proud or ashamed.)
Most importantly, like an annual visit to the doctor's office, I give myself an annual mental check up and evaluate my emotional growth.  Once I've taken an honest look within and legitimately feel like I've learned a little more about my inner being, I then assume that having some new awareness must make me a little less fucked up than I was in the prior year!  That's gotta be progress.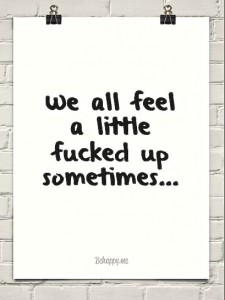 I've done enough soul searching to recognize that most of my unpolishedness stems from issues revolving around control.  Gaining control;  Staying in control;  Lack of control;  Losing control; Accepting what is not in my control;  And the coup d'état, Letting Go Of Control.
"Easier said than done," said the almost forty-two year old control freak.
Recently, one of my yoga teachers made an announcement before class.  She said:
"What WAS  is not what IS.  What will be, should be or could be is not what IS.  The only thing that IS, is right NOW.  Live in the moment.  Be present.  Just be." – S.G.
The almost forty-two year old control freak skeptic then said under her breath,
"Yah, okay. You first."
This morning I was feeling more out of sorts than usual.  I needed to clear my head and sweat out some of the unpolishedness.  Releasing the tension by way of a Lizard Lunge or a Reverse Straight Leg Triangle wasn't gonna do it.  I was craving some good old fashioned cardio.  I laced up my sneakers, grabbed my ear phones and jumped on my Precor.
Not aware at first that the music synced on my iPhone had changed settings, I was wondering why out of 756 uploaded songs, only one kept repeating itself over and over and over.  Believing that things happen for a reason has never come naturally for me.  However, I am slowly trying to embrace that ideology.  Of all the random songs, This Is My Now by Jordin Sparks played continually for what ended up being sixty-five minutes of exactly what I needed.
6944 steps, a max heart rate of 158 beats per minute and 6.08 miles later, I felt soooo much better.  The puddle of sweat beneath me was the physical proof that I had worked my ass off, but the empowerment I felt within after listening to that song for over an hour was the proof I needed that This Is (in fact) My Now.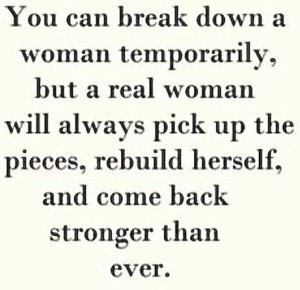 An upcoming date on the calendar shouldn't define who we are nor should it control how we feel.  I'll admit, it's extremely difficult for a person like me to live by those words.  All I can do is try; And try I am.  Every day I work hard to focus on the here and now and be grateful for what's right in front of me.  When I find myself harping on what I could have done better or differently, I stop myself and refocus.  I must tune out the negative thoughts that are so accustomed to taking up space in my brain.  When I recognize myself getting anxious about the future, I try to pause and breathe through it. (Unless of course, I can instead find someone to meet me for some sips and snacks!)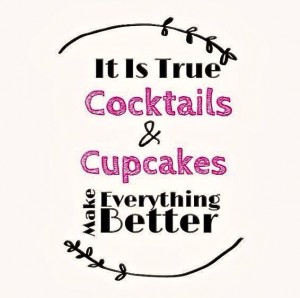 Please take a second and read the powerful lyrics to This Is My Now.  You can also click on THIS LINK and listen to the song.  I hope you're inspired to live in the moment and to not look back.  I'm being courageous, putting my fears behind me and pursuing the power within.  This Is My Now, and it can be yours too.
THIS IS MY NOW
THERE WAS A TIME I PACKED MY DREAMS AWAY
LIVING IN A SHELL, HIDING FROM MYSELF
THERE WAS A TIME WHEN I WAS SO AFRAID
I THOUGHT I'D REACH THE END
BABY THAT WAS THEN
BUT I AM MADE OF MORE THAN MY YESTERDAYS
[Chorus]
THIS IS MY NOW, AND I AM BREATHING IN THE MOMENT
AS I LOOK AROUND
I CAN'T BELIEVE THE LOVE I SEE
MY FEARS BEHIND ME, GONE ARE THE SHADOWS AND DOUBTS
THAT WAS THEN, THIS IS MY NOW.
HAD TO DECIDE WAS I GONNA PLAY IT SAFE
OR LOOK SOMEWHERE DEEP INSIDE
AND TRY TO TURN THE TIDE
FIND THE STRENGTH TO TAKE THAT STEP OF FAITH
[Chorus]
AND I HAVE THE COURAGE LIKE NEVER BEFORE, YEAH
I'VE SETTLED FOR LESS BUT READY FOR MORE
READY FOR MORE
[Chorus] x 2
THIS IS MY NOW
JUST TO LET YOU KNOW… The downside of being unpolished is that even though right now I feel positively powerful with enough wind in my sail as if I'm the Captain of the Pinafore, tomorrow or the next day or the day after that I could wake up and feel as if I'm sinking the Titanic!  I'm actively working on remembering that these potential shifts in our emotional weather patterns are exactly what we can't be worried about NOW.   If tomorrow I should fall off the deep end, that's when I'll pray for a life raft.  Not before.  For now is the only thing that matters.  As it happens, I'm unpolishedly off key and certifiably tone deaf but I'm whistling dixie and singing This Is My Now as I pursue the power within.