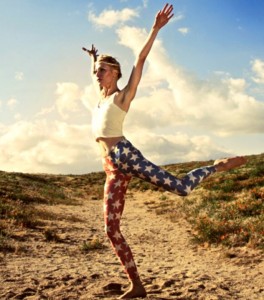 My Mother called the other day sounding incredibly enthusiastic.  She couldn't wait to tell me that she "spotted an adorable young lady wearing the most fabulous yoga pants in aisle four at Whole Foods.  Knowing I would L-O-V-E love them, she 'literally' stalked the woman all the way to the parking lot to get the 411." 
I'm giving mad props to my Mom on her stellar stalker skills because she was one hundred percent right… The yoga pants are awesome!
No offense to the lulu lovers out there, but I'm pretty much over those lemons!
Currently I'm all about the fact that TEEKI IS OH SO SHEEKI.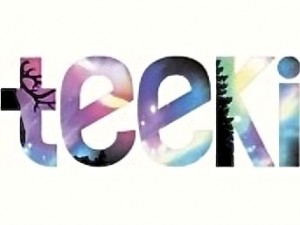 TEEKI is an eco-conscious activewear line.  So eco-conscious that they make their apparel out of recycled water bottles.  Water bottles!  Crazy, right?
The clothing is wild.  In fairness, it's probably not for the average wallflower.  The patterns are definitely unpolished, which perhaps is why my Mom knew I'd be drawn to them.
 The fabric sucks you in and holds you up in all the right places.
 Let me repeat:
THE FABRIC SUCKS YOU IN
AND
HOLDS YOU UP
IN ALL THE RIGHT PLACES.  
Who wouldn't love that?
So even if you're having a day when you feel like this: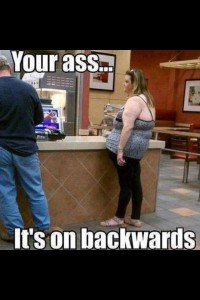 Just throw on a pair of TEEKI pants, and you'll end up feeling like this: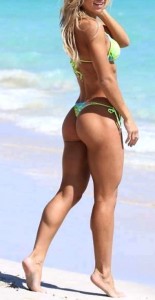 Here's Their Mission:
"We dance to a different beat, stretch with the yogi, run to the highest peaks, hike in unexplored territories, and swim where the ocean becomes one. We are teeki. We take water bottles and turn them into clothes, giving them purpose again through an eco-friendly process. We encourage and step forward with the fashion world, empowering it to become one with the mother. Teeki supports you with your active lifestyle and adventures; yoga, gym, workout, surf, sports, dance, flow and constantly moving forward with your body, mind, and spirit."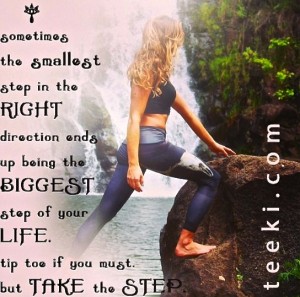 IMAGINE YOUR "CHEEKS" IN THESE CHIC TEEKS: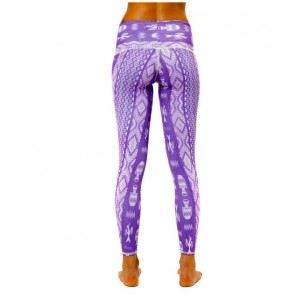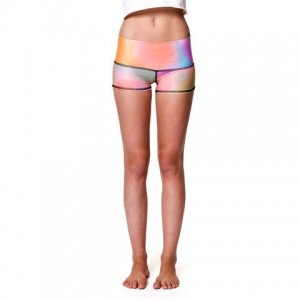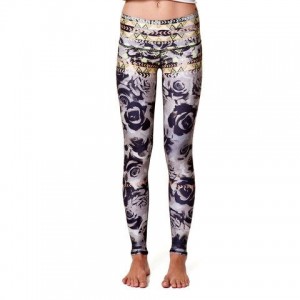 Wouldn't it be cool if the more you wore TEEKI the better it made your ass look?  I'd seriously tattoo that shit on my body if it meant my ass would look like this: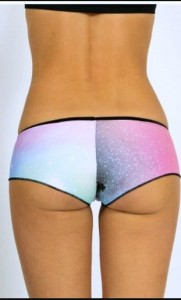 JUST TO LET YOU KNOW…  All TEEKI merchandise is made with love in the USA.  Check out their website by clicking here for the entire product line which carries not just womenswear but men's and kids apparel too.  You'll feel great not only because you look great, but because you're also helping to save the environment!  Trust me, after you try on your first pair of TEEKI's, you'll be thanking me from the bottom of your heart (and from the bottom of your ass too!)