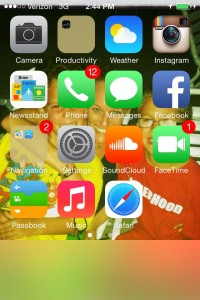 Got a minute?  Are you alone?
We need discuss the deal with your phone.
 Since you wouldn't convert on your own volition
 I'm taking control and changing tradition.
The goal isn't to create added tension
But consider this an unpolished intervention!
It's time to leave the Prehistoric Ages
So that we can be on the same pages.
No other way to say this except

unpolishedly….
 "Flip phones are soooooo last century!"
I'm putting my foot down.  Enough is enough
Say your goodbyes to the dinosaur stuff.
Don't make a scene or put up a fight
As I list the reasons why I am right.
Sit back and listen.  Pay close attention
As I speak from a place of love and affection.
You won't believe what the

iPhone

can do
Which is why I'll

unpolishedly

spell it out for you:
It's an alarm clock, a stop watch, there's sounds galore
It's not just a phone but so very much more!
Your E-mail and Calendar and Contacts combined
Organized together and easy to find.
Speaking of

E-mail

I should probably mention
I'm aware that to some it's a point of contention.
I've respectfully heard some people say
"I can't take the risk of a message delay."
Have

iPhone

faith and soon you will see
The mail does transmit from ANY city!
Another issue that has me totally perplexed
IS WHY YOU REFUSE TO LEARN HOW TO TEXT

!
One of the basic tools of the

iPhone

foundation
It's the popular choice among the entire nation.
Communicate your message without saying a word
 It's the single greatest invention that's EVER occurred!!!
My prediction is soon you'll

unpolishedly

be
 An

iPhone

text pro who uses Emojis!
There's hundreds of Apps… (that's code for application)
You can check the Weather for your next vacation.
You can find a restaurant and review their menu
Or take a virtual tour of the actual venue.
And if it's too dark at the table or the print is too small
A Flashlight can help once you download and install.
Pick a golf course and make a tee time
Set up a lesson on the drop of a dime.
Keep an eye on

Investments

so you know when to sell
In the morning, after lunch or at the closing bell.
The upticks and downticks you can follow them all
Stocks and bonds and puts and calls!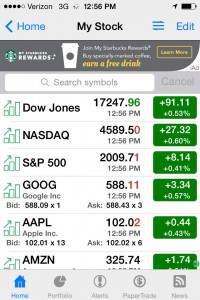 In the blink of an eye you'll have the tech lingo down
Safari isn't just something you do while in Cape Town!
Essentially a computer in the palm of your hand
There's

Google

, and iTunes and a personal Newsstand!
Read
The Herald, The Times, The Wall Street Journal

of course
Whatever you need, there's always a source!
 There's Music and Videos and YouTube for free
The sky is the limit on what you can see.
There's Navigation and Mapquest should you ever get lost
It comes with the

iPhone

at no extra cost!
Got an interest to know what Movies are playing?
There's an App to see what the critics are saying.
ESPN SportCenter for current game stats
Who's winning, who's losing and who's up to bat.
You want it, you got it… Just download with care
The Dolphins; The Giants; The Chicago Bears.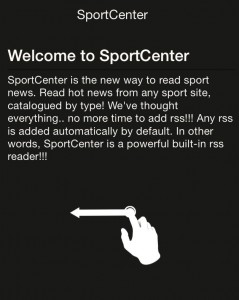 If soccer's your thing since you've been a kid
Why not download an App that's live from Madrid?
But there it's called Football; That's what they say
Tomato, tomahto as long as they play!
Are you stuck and can't find what you're looking for?
Just search it out at the Apple Store.
A tap on the icon is all it will take
Trust me, I promise it's a piece of cake!
Toddlers and tweens are all in the mix
Even my kid can do it, and he's only six!
So don't be a martyr.  Just give it a try
I know you will
LOVE

it.  Why would I lie?
Whatever the topic, write down a list
Because I assure you an
App

does exist!
 For instance: the government's plan for state legislation
It's very exciting for marijuana legalization!
So you know those aches you've been complaining about?
Welllllllll, now you no longer will have to pout.
Type in the details and pinpoint your pain
 Leafly will then find you just the right strain!
Wanna lose weight or need help managing fat?
Obviously there's an

App

for that!
Express your thoughts be it sassy or sweet
Log on to Twitter and shout out a tweet! 
If you're feeling bitchy or extra perturbed
Switch the

iPhone

to

DO NOT DISTURB!
For pictures the Camera is second to none
And then it gets better with Instagram fun.
Removing the
red eye

or cropping the shot
Changing the filter or perhaps maybe not!
The options are endless with what you can do
It's hip and fresh and brand spanking new!
Looking at friends' pics won't be a drag
Just show 'em your own and get in on the brag!
But here's my advice, I'll say it OUT LOUD
BEFORE TAKING A SELFIE… FIRST TURN OFF THE CLOUD!
And should you pull up a Website you don't want anyone to see
Remember to click under Settings and

Clear History!
If there's ever a time you need more than a voice
You can break out the

FaceTime;

 It's another great choice!
And then you'll be current!  Finally part of the trend
The iPhone is certain to be your best friend.
When you're ready to admit what I already know
I can't wait to say that "I told you so!"
But in the meantime explore at a comfortable pace
You don't have to rush;  It's not meant as a race.
JUST TO LET YOU KNOW… 

I'm here to assist with areas of concern
By asking questions is how you will learn.
Keeping an

unpolishedly

open mind will help to see
That at your fingertips there's A through Z!
Scroll down your

Con

tacts; 

 Look for S. U. P.
That's Silver Unpolished… NOW YOU CAN CONTACT ME!!!!!