If you haven't already noticed, Silver Unpolished has undergone a mini makeover.  Yup, we're cleaning up our act folks… but not to worry, I WOOD not want you to think that means I'm cleaning up in the G-rated sense of the word;  It's more like I'm just mixing up the look of things!
In celebration of our online facelift,  I want you all you to feel as fresh and sharp as the brand new logos look so I'm offering the first:
SILVER UNPOLISHED MINI MAKEOVER PRIZE GIVEAWAY!
You'll have a chance at a shot to win a $100.00 gift card to Amazon!  If you're selected by random drawing, go ahead and buy yourself something pretty, witty

or

gritty

on my dime.  
Actually, on my one thousand dimes!
IT'S UNPOLISHEDLY EASY!  All you have to do to enter is click on the highlighted link below and follow a few simple steps.
Then leave a comment in the GOT THOUGHTS section of the blog and tell me what you think about the unpolished new designs.  Do you love it?  Do you hate it?  Did you have to put your glasses on to even notice it?
Or……………… Were you completely unaware of the makeover because you've been without Internet while living under a brick?
 I wanna hear your thoughts and read your comments!
YOU CAN'T WIN IF YOU DON'T PLAY SO……….
JUST TO LET YOU KNOW… IF YOU SHARE MY BLOG WITH YOUR FRIENDS, THEY TOO CAN ENTER TO WIN.
PLEASE HELP SPREAD THE UNPOLISHED WORD!  RETWEETING ON TWITTER, COMMENTING AND "LIKING" ON FACEBOOK AND SHARING THE BLOG LINK WILL INCREASE YOUR CHANCES OF BEING THE FIRST UNPOLISHED PRIZE WINNER!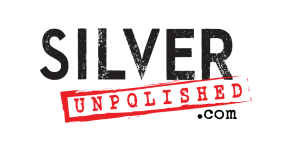 THANKS & GOOD LUCK!
UNPOLISHEDLY YOURS,
SILVER