For those of you who don't already know, I LOVE yoga.  I mean, I reallllllly love yoga.  I love it even more than I love bacon.  If given the choice to binge watch The Good Wife, Homeland, Parenthood and Scandal in the same night or go to a yoga class, I'd choose yoga every time!  Yoga's been everything from my sunshine after the rain to my therapy without a couch to my favorite place to nap for the last two years.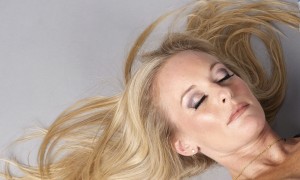 That said, it is the most polished unpolished honor to be recognized as the November Student Spotlight for the Nama Stacy Yoga Corporation.  The NSYC is a Florida non-profit 501(c)(3) organization that is in the business of paying it forward!  Nama Stacy Yoga Corporation is committed to providing current and aspiring yoga teachers worldwide scholarship funding for Yoga Alliance recognized teacher trainings.
This month, the blog's focus will be none other than… YOGA!  I'll be reposting some of my yoga blogs from last year for those of you who might have missed them the first go-round.  I'll also be posting some NEW, fun blogs about yoga and what goes on inside my unpolished brain while taking a yoga class.  Brace yourself!
So, I hope you'll stick around…'cuz we have a great show!  (umm, well actually there's no show… I just always wanted to say that because it sounds like the opening monologue from Saturday Night Live.)  But I do hope you'll stick around, 'cuz there are blogs….There are always blogs!
For now, to give you some background on my yoga journey, below are the ten questions I was asked to answer as the November Student Spotlight for the Nama Stacy Yoga Corporation:
1. What is your full name and/or nickname?
Rachel Silver Cohen
2. How long have you been practicing yoga? What types of yoga do you practice and how often?
On November 16th it will be exactly two years that I have been practicing yoga on a consistent basis. I try to practice at least five times a week. Sometimes more if I'm lucky! I practice Hot Hatha Yoga, Hot Vinyasa Yoga, Vinyasa Krama, Sacred Music Flow, Yin and Raja Yoga.
3. Where do you currently practice?
I practice regularly at The Barkan Method of Boca Raton. I also practice at Anuttara Yoga Shala in Deerfield Beach, Florida.
4. Have you taken any yoga workshops and/or training programs to help further your practice and with who?
I participated in a one-day workshop with Lisa Goodwin and Debra Heslin about a year ago. I spent the day practicing yoga and gaining insight into how I can be more mindful of the here and now.
5. What inspires you on and off your yoga mat?
There are so many things that inspire me. Off the mat, I'm inspired by food, music, beautiful weather, the smell of salt in the air, the sound of waves crashing in the ocean, love, laughter, raw beauty, innocence, intellect, anything funny, words of wisdom and people who are truly authentic. My children, as crazy as they may be, are also huge inspirations to me.
On the mat, I'm even more inspired. It amazes me that just by rolling out my mat I can feel myself slowing down to appreciate the calmness that yoga naturally effectuates. I draw inspiration from those around me in the room; Both the teacher(s) and my fellow students radiate an energy that in my opinion, creates a dynamic within the four walls of a yoga class that is nothing short of magical. This unparalleled energy is what inspires me to believe that anything is possible. The power of yoga is awe-inspiring.
The yoga community as a whole is also an enormous inspiration to me. Prior to beginning my yoga practice, I don't think I've ever been surrounded by such a large group of individuals whom for the most part embody so much positivity and hopefulness. I could not be more inspired by their acts of kindness, willingness to be selfless and their genuine empathetic and compassionate ways.
To be able to say I am even remotely part of this community is not only a privilege but I consider it to be a high honor. I am humbled and eternally grateful.
6. What has yoga done for you personally?
In such a short amount of time, yoga has made an overwhelmingly powerful impact on my life. The impact has been so profound that I often wonder how I ever managed without it. Nothing makes me happier than starting my day with a Vinyasa class. Sometimes, I double up and take multiple classes. Those days are gifts to myself. Yes, the yoga is physically challenging, but for me, the real challenge comes from strengthening my mind. Yoga has forced me to look inward and by doing so I've tapped into feelings and emotions that I've never before been able to address. I believe the state of my mental health, (albeit always a work in progress) is directly proportional to the time I devote to my yoga practice!
I recently read an article titled, "2 Types of Women: which are you?" It pointed out the differences between the woman who when walking into a room exudes a Here I Am presence versus the woman who exudes a Here YOU Are presence. The article resonated with me because I saw myself in both of these women. Before I began practicing yoga, I think I was a woman who walked into a room and (unknowingly) made it about me. Since incorporating yoga into my life, though I have a greater awareness about myself I also have a greater awareness of others so I try to make a conscious effort to be a woman who focuses less on herself and more like the one who exemplifies a Here YOU Are attitude. I'd like to think I am a better person having yoga in my life. The article can be found in its entirely by clicking HERE.
Yoga has taught me (and continues to teach me) about [self] acceptance. Letting go of what no longer serves me used to be an impossibility and now I practice letting go on a daily basis.
Socrates once said, "The Secret Of Change Is To Focus All Of Your Energy, Not On Fighting The Old, But On Building The New."
I know I have only scratched the surface with the countless lessons that can be learned through a steady yoga practice, but I am undoubtedly committed to the process. I am grateful beyond words to have the opportunity to expand my mind, body and soul though the miracle that is yoga.
7. What is the best advice your teacher has ever given you?
There are Ten Universal Principles of the Yoga Code that are known as The Yamas & Niyamas in yoga philosophy. These principles serve as the absolute foundation for the practice of living a yogic life and whether it be on or off the mat, these principles should be applied to daily life.
Of all the ten principles, the best advice (or principle) I've been given is: TRUTH. In Sanskrit it is called Satya. Corbin Stacy, as well as many other influential teachers have advised me time and time again to "speak my truth." According to the Yoga Code, Satya represents to live in integrity- speak your truth and live an authentic life without trying to be something or someone that isn't in alignment with your core values. Do not lie to yourself or others and always acknowledge that truth.
8. What is your five year goal?
As it applies to yoga, my five year goal is to have five more solid years of yoga under my belt and to continue to practice on a regular basis. In five years time, I hope to be able to say that I've been lucky enough to have gone on various yoga retreats. I would love to see my kids become involved in a youth yoga program so that they can begin to take advantage of all the benefits that yoga has to offer.
Professionally, my goal is to (continue to) be brave enough to turn the thoughts in my head into words on the page in an effort to remind others that they are not alone. There is strength in numbers and comfort in knowing we're all fighting the good fight!
9. How do you choose to pay it forward in this world?
It was only a month or two into my yoga practice that I rolled out my mat for a Raja class. Lying in a Child's pose, I listened intently to the words my teacher spoke. His message still remains engrained in my brain, "I would suspect that some of you, most of you, found yoga because you were in a dark place; And a person, whom you now refer to as your Angel encouraged you to try the yoga. You hesitated at first but then you gave it a chance. Once you began the journey internally and it clicked, you felt compelled to pay it forward by sharing the experience with others; And thus in doing so, you then become someone else's Angel as their mind is now open to the miracle that is yoga. We become connected so deeply to those with which we practice yoga."
As he spoke, I cried. I cried because it was as if he was speaking to me. It was my story. I was in a dark place. I was lost. I was struggling. I desperately needed to find my purpose and I desperately needed clarity.
Was it a coincidence I had not only one, but two Angels steering me in exactly the right direction? At the time, I'm sure neither of my Angels imagined that their nudge for me to give yoga a try would have this huge of an impact on my life. Suffice it to say, sometimes the littlest things end up being the biggest things!
I don't know if I believe in coincidences but I strongly believe that everything happens for a reason and when it comes to yoga, "you always get what you need."
On a go-forward, if sharing my story can somehow help a friend (or anyone for that matter) find their Satya, so that they too may live a more authentic life, I would be happy to encourage them to do so.
It's been said, "It's not what you have… but what you do with what you have."  If only there was a way I could bottle up the feeling you get after a Final Savasana…. I'd share it with the world!
10. What is your favorite quote(s)?
"To share our weakness is to make ourselves vulnerable. To make ourselves vulnerable is to show our strength." – Criss Jami
"The advanced yogi smiles… but THE UNPOLISHED YOGI drools and sleeps like a baby in Savasana."  – Silver Unpolished.
JUST TO LET YOU KNOW… I'm sending out a HUGE UNPOLISHED THANK YOU to Corbin Stacy, Founder and President of NSYC  for the opportunity to be featured as the November Student Spotlight.  For an unpolished gal, I am so humbled and so grateful for this honor.
In the words of the unpolished RHONJ Dina Manzo who came back to bring the Zen, "Namasté bitches!"