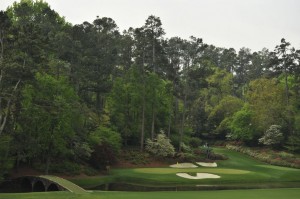 JUST TO LET YOU KNOW… Even though I'm unpolished, I do know a thing or two about the "polished" game of golf.  However, my twin brother Andy knows a helluva lot more.  
A HELLUVA LOT MORE!  
He eats, breathes and sleeps golf!  As kids we grew up in a family filled with avid golfers.  My brother became a true lover (and obviously a player) of the sport from pretty much the minute he first picked up a driver!  
For the last nine years he's been writing a Masters preview which carefully outlines his picks and predictions on the who, what, why and where for what he believes will be the biggest and best of the upcoming golf week!
I'm unpolishedly thrilled to turn over today's blog to my brother Andy!  For all the polished and unpolished golf enthusiasts, I hope you enjoy the following hot off the unpolished press:
Masters Preview & Predictions (10th Anniversary Edition)
By: Andrew Silver
Greetings everyone and welcome to the TENTH ANNIVERSARY EDITION of my Masters
preview!  Hard to believe it's been 10 years since this started.  I don't know
much, but I do know this – Masters Week is my favorite week of the year!
Before we get on with it, couple of lessons learned over the years:
1. My Prognostication Skills Stink – I've picked one winner (Mickelson in 2006)
in 10 years.  I almost hit with Westwood in 2010, but he couldn't pull it out
and finished in 2nd place.  So, yes, my record is weak, but it also means it's
hard to pick a winner in golf.  And no, picking Tiger during his heyday doesn't
count.
2. I Do, However, Have Some Knowledge – Lord knows I watch too much Golf Channel
(Susan would certainly attest to that), and I like to think I've got some
insight after all these years of obsession.  In fact, I've picked the winning
score a handful of times, called out several sleepers that have done quite well,
and even told you way back when that Rory McIlroy was gonna be the best player
in the game someday (I have the email to prove it).  I may not hit the winner,
but you'll see my picks and comments make their way to the broadcast over the
course of 4 days.
3. The Times They Are A-Changing – I know I'm getting older because I'm coaching
my kids' flag football and soccer games this Sunday, and I have to DVR the final
round.  Priorities, I suppose.  I'm going radio silent on Sunday, so please
don't text or call if something crazy happens. I'll be in full-on spoilers
avoidance mode.
So, with that out of the way…HERE WE GO!
1. Drive, Chip & Putt – Love that Augusta launched this competition for the
kids. Had a blast watching it with Sam on Sunday, and brainwashing him to begin
his padawan training.  The kid can hit it, and I'm not just saying that b/c I'm
his old man.  Sam can get to Augusta National and it all starts with the Drive, Chip & Putt.
2. Tom Watson – Ryder Cup Captain is playing this week, and they've been very
careful not to pair him with anyone from the 2014 team.  I would've loved to see
him paired with Mickelson for the first two days, but Augusta is too stuffy to
have a sense of humor, so that's not happening.
3. Favorites – Jordan Speith, Bubba Watson and Henrik Stenson are popular picks.
Speith is outstanding and only 21 years old.  He handles himself well, and
seems like a humble kid with the right perspective.  I expect him to play well
but not win.  As for Bubba, he was just voted the least popular player on tour
by his peers.  No surprise there – the guy has a ton of talent, but he's always
been a borderline a-hole on the course.  Finally, on Stenson, he was
my pick to win as recently as a few weeks ago, but I'm not convinced he's got
the putter to win at the Masters.
4. Popular Players – Everybody loves Freddie Couples, Phil Mickelson and Rickie
Fowler, and I'm no exception.  Problem is that Freddie always fades on the
weekend and Phil is playing poorly.  On Fowler, I love his game but I haven't
seen enough from him this year to make him my pick.  I'll say he makes the cut
on the number and back-door top 10's with a strong round on Sunday.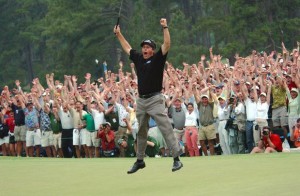 5. Rory McIlroy – What's not to like about Rory?  He's got game, that's for
sure.  Only thing is I'm starting to get Rory burnout.  He's everywhere these
days.  A bit overexposed, if you ask me.  Plus, he's been a little hot and cold
on the course this year.  He's going to win the Masters and get the career Grand
Slam, but it won't be this week.
6. Mr. Woods – I'm not believing all this "Tiger looks good" talk.  Short game
yips + 9 weeks away from competitive golf + the hardest greens in the world @
Augusta = not happening.  I'll wait for him to prove it a few times before I put some $
on his chances.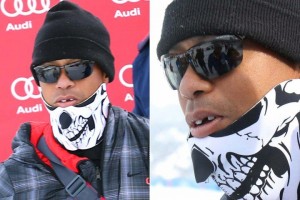 7. Sleepers – Couple of guys really catch my eye: Ryan Palmer, Victor Dubuisson,
JB Holmes and Morgan Hoffman.  Palmer is the real deal.  He'll be the 54 hole
leader.  JB Holmes might be playing better than anyone right now, so it's hard to consider him a sleeper.  But he's not a household name and nobody's talking about him in the run-up to
round 1.  Guy makes a ton of birdies.  He'll be there on Sunday afternoon.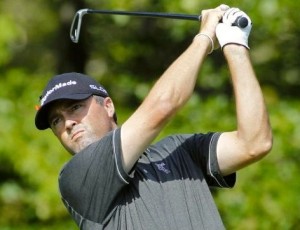 8. My Pick to Win – I guess this is where I say that by picking this guy, he has
virtually no shot to actually bring home the Green Jacket.  And unfortunately,
this guy is pretty boring to watch, so CBS is hoping my run of bad picks holds
up another year.  Regardless, I'm going with Jimmy Walker to win his first
major.  He has 2 wins so far this year, is extremely consistent, and he's got 2
top 10s in 2 starts at Augusta.  Plus, he's coached by Butch Harmon, a guy that
knows exactly how to get his students ready for the majors.  Sorry CBS, Ratings
will be low, but Jimmy Walker is your 2015 champion.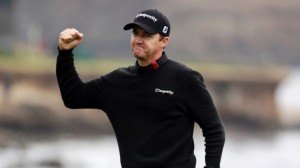 9. Winning Score – All depends on the weather, but assuming clear skies and
minimal wind, I'm looking at -12 / 276 as the number to beat.
All right, folks, that's it for this year.  What a week it's been (NCAA
tournament finals > baseball Opening Day), and what a great few days to come!
Enjoy the Masters, and welcome, finally, to Springtime.
Fairways & greens,
Andy