JUST TO LET YOU KNOW….
Last Sunday night the fixer of Hollywood's most elite screw ups, Ray Donovan, changed his white, crisp, button down shirt one last time at least for now in the Season Three finale of the hit series which shares his name.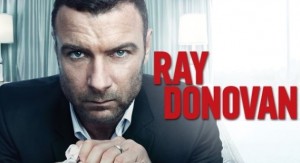 I'm gonna miss Ray but I know the ex-South Boston thug turned "go-to guy" won't be down and out for long as Showtime has confirmed renewal of the hit drama for a fourth season!
Wanna know who I won't miss for a while?  I won't miss Abby Donovan.  I'm not sure about you, but Ray's wife, Abby annoyed me this season more than ever before.  The heavy Boston accent and that filthy mouth of hers week in and week out was enough to put me over.  This coming from someone who loves to throw around the F bomb more than most, I have never known a [female] character who incorporates the profanity to this degree.
"Fuck you Ray.  Go fuck yawself Ray.  Ray, you expect me ta believe yaw naught fuckin' her?  Come awn Ray, fuck you.  Don't bring her into my house Ray.  Yaw full of shit, Ray.  Yaw know that Ray?  Fuckin' full of shit.  Fuck Fuck Fucking Fuck.  Ray.  Yaw know what Ray?  Get the fuck out, Ray.  Ray!!!  Wheh's Bridget Ray?  Where's ah dauwghtah Ray?   Open the dauwgh, Ray.  Ray?  Gawd dammit.  Fuck you Ray."

For more details on the past season and a chance to hear that accent for yourself CLICK HERE! 
With Ray wrapped for now, it opens the dauwgh door for the return of my other Sunday night Showtime favorites.
Craving A Little Crazy From Carrie?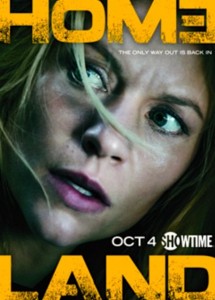 Sunday at 9pm will mark the Season Five premiere of Homeland.  Carrie is back and I can't wait!
If you need a quick refresher course on all things Mathison Mania, here's a great article in Vanity Fair to bring you up to speed.
Still Awake? There's More To Show On Showtime
Season Two of The Affair begins Sunday at 10pm and I'm anxiously looking forward to every bit of the gritty unpolishedness!  This time around not only will we continue to see the story unfold from Alison and Noah's perspectives, but we will also get a glimpse from the viewpoints of both Helen Solloway and Cole Lockhart.  We all know there's always two sides to every story but in the case of The Affair, add two more!  With four cooks in the proverbial kitchen, things are sure to heat up and I'm psyched to dish the dirt with my fellow show time Showtime junkies FO SHO!
If you wanna read a Viewers' Guide To Season 2, check out what I found in the New York Post by CLICKING HERE! 
Enjoy!  Let's recap together after the premieres.