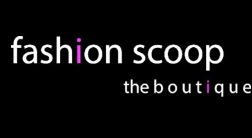 I love finding the latest scoop on all things fashion but if it means I have to scout it out by way of a crowded mall, I'm pretty much the poster child for Hell No… We Won't Go! I seriously hate the whole hassle of department stores so I avoid it like the plague. But what if I'm in need of a little retail therapy? Buying a new sweater or scooping up some denim and pairing it with a cool beaded necklace always makes me feel so much better!
When I wanna purchase something to perk me up, shopping at small, intimate, stand alone stores are wayyyyy more up this aspiring fashionista's alley! I love the idea of pulling my car right up, scoring a killer spot in front and shopping my heart out for the hottest trends in casual clothing and accessories at a friendly, local boutique.
Located in the Boca Lyons Plaza in central Boca Raton, Florida, Fashion Scoop has got the scoop on my fashion needs and wants!
Desirable location? Check! Great parking? Check! Personal stylists who are pleasant and not pushy? Major check! Chic and hip yet affordable brand name clothing, handbags, jewelry and accessories? CHECK CHECK CHECK!  That's right; I'm in! Get me to the dressing room and let's get this party started!
Since you can never have enough pairs of jeans, I recently scooped up a few new ones! With brands like Blank Jeans and Just Black you won't break the bank; they'll not only fit your ass perfectly but they'll fit your budget too!
With designer brands like Wildfox Couture, Chaser Brand Clothing and Olivaceous, I can easily pull together a ton of new looks!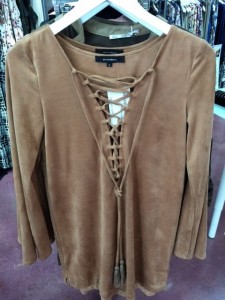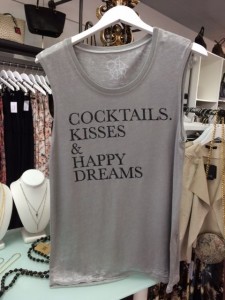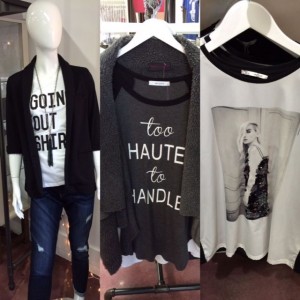 I happen to love the soft, yummy fabric of BOBI.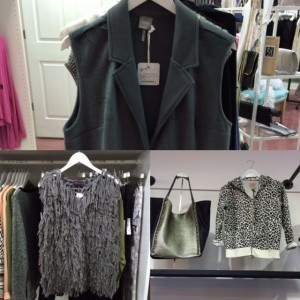 And I just gotta say I'm sorta obsessed with the T-shirts by Suburban Riot Clothing. They make  perfect sense for layering under a sweater or even better when I'm in one of my unpolished moods! I do the wearing and the tees do all my talking!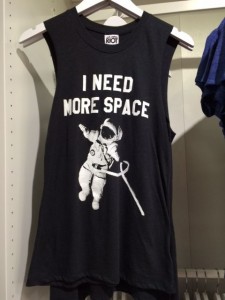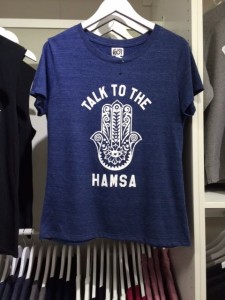 Accessories are a fantastic way to zhush up an outfit. Not only do they look great, but wearing the inspirational messages from Mantraband and Lokai will make you feel great too! Layering bracelets from ONE to FUN allows unlimited mixing and matching possibilities! Stack 'em up! Stack 'em up!
Oscar Daniel Jewelry, Liza Schwartz Jewelry and Electric Picks are just a few of the many designer label jewels Fashion Scoop carries that can kick your style into high gear while still keeping you below budget!  Get the bling without spending lots of cha-ching! 
I'm also crazy for HipChik Couture semi precious gems and obviously I'm a major sucker for anything that's gonna help balance out my unpolishedness! Wearing one of Dogeared's delicate necklaces is a superb way to keep my chakras full of positive energy! Whatever works, right?!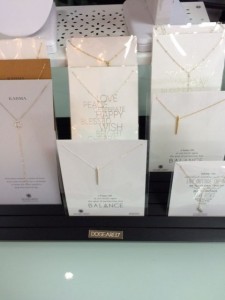 Fashion Scoop carries the most adorable little cosmetic-like bags with a variety of unpolished catch phrases. Several sizes are available to tote around all your random crap! Who do you think has more crap… you or me?
If you haven't checked out the fresh scoop, you gotta get in to Fashion Scoop in Boca Raton! New inventory arrives weekly so come shop the looks Monday thru Saturday 10am – 6pm. To receive a fabulous French inspired, indestructible shopper bag with your purchase, don't forget to tell 'em "Silver Sent You!"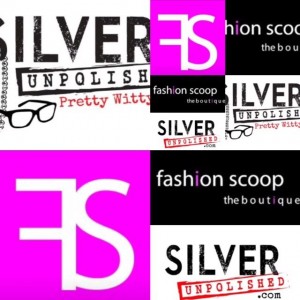 JUST TO LET YOU KNOW…I'm having an exclusive unpolished event for all my readers at Fashion Scoop between the hours of 6pm – 9pm on Thursday, January 14th! Together with the Fashion Scoop crew, I'll  be serving food and fizz while having fun with fashion. Raffles, prizes and a professional make-up artist on site are just some of the unpolished perks you'll be able to scoop up! I hope you'll save the date and join me for all the unpolished FASHION SCOOP!