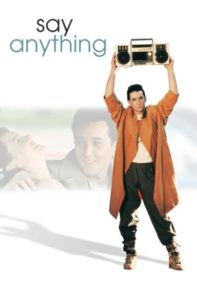 JUST TO LET YOU KNOW…
I don't want to come out of the gate swinging too aggressively but screw it, I'm gonna.
WTF is wrong with you?
Why do you feel the need to post every aspect of your seemingly perfect life all over the pages of Facebook? I don't get it. You're fifty not fifteen.  And even if you were fifteen, it would still be an issue. A big issue. To say the oversharing is excessive is putting it mildly and quite frankly, it's not okay.
Every restaurant. Every meal.  Every workout to work off the every meal in every restaurant.  Every airport. Every seat on the airplane. Every cocktail you ordered in the seat on the airplane to every trip you've ever been on. Every hotel. Every pool. Every shopping spree. Every drink. Every blink. Every breath. Every pose with your tilted hip to the right, cocked head to the left,  pursing your lips like a duck before snapping that selfie.
Every everything.
Every single day!
You're fifty not fifteen.
WTF is wrong with you?
Why the desire to constantly put your life on public display? Incessantly. I understand social media mania has taken over the world but isn't there such a thing as boundaries? What is the motivation? I honestly want to know what kind of mindset a person must have who feels compelled to overshare. Where does the insecurity come from? Did you sit alone in the cafeteria throughout High School? Did your best friend go to the prom with the guy you secretly had a crush on? Did you get passed over for that promotion you worked so hard to earn at your first job out of college? Did someone you love hurt you so badly this is payback? Or are you just so incredibly narcissistic that you absolutely can't help yourself?
The other day my Facebook feed was cluttered with a full blown photo shoot  of one of these fifty year old fanatics. She was somewhere off the Coast of Amalfi flaunting her new Louie Vuitton pocketbook for all to admire in skin tight jeans and breasts busting out of her barely there bustier. This picture was soon upstaged when followed by approximately seventy-two other [not so] humble solo shots in a teeny, weeny, itsy, bitsy bikini.
Are you a model? Or do you just play one on TV Facebook?
Another diva devotee posts double digit photos every few hours of what is supposed to be a trip of a lifetime. How can you possibly be enjoying the moment if you are uploading photographs all day long and waiting with baited breath for clicks and comments from friends back home? Please explain.
Here's a question: How come I never see anything philanthropic? Do you support any charities or give back to your local community? Do you volunteer at your kids' schools and participate in the fundraisers? Do you ever feed the homeless or donate to those less taken with themselves? Where are the zillions of those photos?
Hmmm.
I know you think you are the envy of the town. I know you think everyone secretly wants to insert themselves into  your world and live vicariously through the forty-two thousand photos of you and only you strutting your stuff. But guess what? I have a little secret of my own I'm gonna [over]share.
THEY DON'T.
NO ONE CARES.
YOU RUINED IT.
We might have been interested at one point. And by might, I mean probably not; and by interested, I mean maybe one or two or a maximum of three beautifully landscaped views or an occasional group shot or something clever and unique to intrigue us as to where you are at a particular place or time. We might have cared at one point.
BUT YOU HAVE COMPLETELY RUINED IT.
COMPLETELY. 
AND NOBODY GIVES A SHIT.
NOT EVEN A LITTLE.
Actually, the only thing we're all in agreement on is how utterly moronic you appear with each additional picture you post.
Newsflash: Your so-called friends are not commenting on your pictures but they are commenting behind your back! 
I thought it was high time you came out of the dark [room] and got the [literal] picture!
For the life of me, I can not believe your real friends have failed to mentioned this to you. I would never let any of my true friends embarrass themselves all over the Internet; I would SAY ANYTHING, anything at all to encourage some self restraint. Being unpolished is one thing, but being pathologically pathetic is another. You're a grown woman for fuck's sake so act like it.
You're fifty not fifteen.
Silly rabbit habit, Trix pics are for kids!
But even if you had a fifteen year old, or any year old, would you really condone this type of behavior? I bet not. At least I sure as hell hope not.
So for all those who won't say anything, I just did.
You're welcome.
Unpolishedly Yours,
Silver