JUST TO LET YOU KNOW… Rarely do I write about people, places or things I can't incorporate around a snarky, unpolished story. However, when I come across something worthy of sharing with my readers I don't hold back. 
Today's blog is one of those times.
While we are now in the height of 'tis-ing the season to be jolly and knee-deep in holiday parties, office happy hours, and entertaining our Northern friends who are here to enjoy the South Florida winter weather, there is no shortage of fun to be had. I am a big believer in having fun, but I am equally if not more of a believer in being responsible. Yes, I drink. Yes, I drive; but I do not unpolishedly drink and drive!
In an effort to avoid DUI's or just to avoid pure stupidity, I always make alternate arrangements on how to get to and fro.  Regardless of how ballsy I am with respect to taking care of myself in unpolished situations, the reality is I often roll solo so I have to be extra cautious. Because I've heard way too many sobering tales about creeps who end up driving their passengers down dark roads late at night, I don't want to rely on a stranger in a strange car to cart me around town. I can't help but to think ewwwww as in Uber at the idea of getting stuck in a situation out of my control.
With that said, My Only Ride Is miRide® (pronounced My-Ride)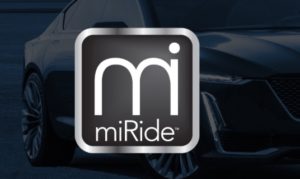 miRide® takes safety seriously by only hiring licensed chauffeurs who are fully vetted above industry standards. This luxury is a MiRide® must and one that can't be beat. There is absolutely no exchange of cash, as miRide® features walletless pay making the process easy and convenient. The option to ride now or later is available if you need to plan your transportation on the spot or in advance and regardless of demand, traffic, weather or time of day, there is never, never, never a surge in price like some of those other ewwwww as in Uber companies. Just saying!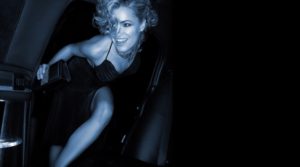 The miRide® service provides a black car sleekness experience without any hassles or headaches. Should you need a stress-free reliable ride to the airport or just a stress-free reliable ride for a large unpolished group party or any other kind of ride in between, miRide® offers the best in dependable class vehicles including town cars, luxury sedans, SUVs, sprinters and minibuses at affordable prices. Yes, you read that right. Affordable prices!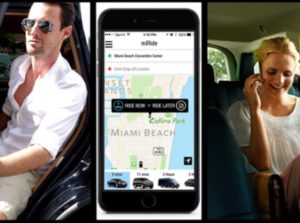 miRide® does not compromise when it comes to service. They run a top-notch operation from A to Z that will exceed your unpolished expectations. Not only am I one hundred percent confident 'the miRide® experience will move you' but my friends at miRide® are too! miRide® is offering all of my unpolished readers an opportunity to check it out for yourselves.  Download the FREE App online at the App Store and you will receive $20.00 off your first ride using the Promo Code: SILVER20.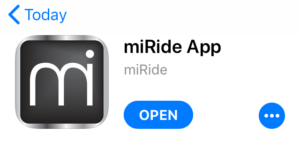 So hurry up! Run, don't walk to download the FREE miRide® app. It's one click away and then not only will I Ride, But You'll Ride & We'll All Ride With miRide®!