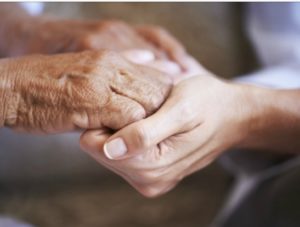 Throughout my childhood I spent countless time at Marni's house. Marni was my best friend and she and her family treated me as if I was one of their own. There was always a reserved spot for me up on the third floor when I wanted to sleep over and I had a space saved on the couch in the sunken family room downstairs when I wanted to veg out for hours on end.
I don't remember a time when Ellen, Marni's Mom, didn't share her tremendous heart and soul with me as if I was a third daughter.
My memories of Ellen are as vivid today as when she used to host an open house on Thanksgiving and feed an army of mouths inclusive of not just my family but also a widespread extension of friends and neighbors. My memories are as clear today as when she measured and marked my ears with a black Sharpie® so as to ensure the gun which would pierce my lobes hit with acute precision. She fed me a spoonful of sugar relative to how the split second procedure wouldn't hurt and how it would be a piece of cake. When I cried afterwards and complained how excruciating the pain was, she laughed all knowingly while still exuding empathy. "Of course it hurt. But if I had told you the truth about the gnawing sting you would have chickened out. Now it's done and behind you. Your ears are pierced and you look beautiful! You're very welcome!" My memories of Ellen are as fresh today as when she used to teach Marni and I how to bake in her kitchen. Much like her personality, she knew how to balance sweet and savory while still managing to add the perfect dash of special spice for an added kick! I never really cared about learning how to bake; I cared more about just being in her company and absorbing her infectious positive energy.
To know Ellen was to love Ellen. She was a force to be reckoned with and in a league of her own. Ellen was bold. Ellen was fearless. Ellen was a powerhouse of sass and pizzazz. She was as spicy as a fireball and had the strawberry blonde hair to back it up! And yet there was no one as  kind and inviting and ever so generous as Ellen. To me, she was the "original" Ellen DeGENEROUS!
If my memory recollects, Ellen loved to share wisdom through old wives' tales and expressions. One standout in particular was the phrase, "These are my Mother's hands." She would take one hand over the over and slowly slide the hand on top back over her sleeve and say with conviction, "These are my Mother's hands." The first time I heard her say it I didn't know what she was talking about. "Ellen, what does that even mean," I asked. Her reply was direct. "It means we are where we come from. We grow from our roots. We become who are Mothers' are."
She only had to say it once because her lesson was understood. It made sense to me and she was right.
We are where we come from. We grow from our roots. We become who are Mothers' are.
If we are among the lucky ones to have a Mother whom is selfless enough to plant the seeds of guidance through their wisdom and support us with unconditional love then the fruits of their labor ultimately result in valuable lessons learned. If we are smart enough to capitalize on what we are already prone to inherit, we end up living our lives according to the sound beliefs of where we come from which make up our family cloth. This then facilitates the opportunity to teach the next generation and it gets passed down to the next and the next and so on and so on hence, these are my Mother's hands.
While I am so very lucky to have my own Mother who has taught me pretty much everything I know and I'm beyond grateful for what she still continues to teach me on a daily basis, Ellen played an incredibly vital role during my most formidable years. The lessons she taught me are precious and ones I am proud to preserve.
In the fall of 1995, at the young age of fifty-one, Ellen lost her life to cancer. What she didn't lose however, was her profound spirit which unquestionably lives on in those who loved her. She was revered by all and even after twenty-three years without her physical presence, she is never far from my mind.
With Mother's Day approaching, the emphasize on family is heightened. Over the years and most notably over the recent months and weeks,  several of my friends have had to face the loss of their own Mothers. Whether watching a parent suffer through a long battle of illness or a shocking tragedy that hits hard from left field, I've witnessed their insurmountable pain. And while it would be presumptuous of me to truly know exactly how they feel, my heart mourns along with them.
Though death is a natural part of the cycle of life, I am a strong believer in keeping the essence of our loved ones alive by memorializing them. Continuing to live life according to the traditions and values we've been taught is a sound and notable way to honor their memory. By sharing stories, listening to their favorite music and perpetuating hobbies and interests which mattered most are just the tip of the iceberg in saluting those we've lost.
My friend Marni continues to carry on her Mother's legacy by sharing a piece of Ellen's passion. Not long along ago a box arrived at my front door. To my surprise it was a package from Marni.  She had started a business to pay homage to her beloved Mother. Marni's Mustard® embodies all that Ellen was; sweet and spicy in every mouthful.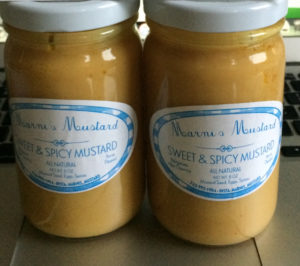 When I read the note I laughed and I cried because it was spot on. Marni had relayed her Mother's unpolished sentiments to a tee and it brought me right back to her kitchen table flooded with memories from my childhood.
So this year on Mother's Day, I ask you to hold dear all the Mothers who are still on this Earth and remind them how much they are needed and  appreciated and loved.  And to all of my special friends who have had to say goodbye to your own Mothers prematurely, I ask you look down at your hands and always remember she is here with you, as those are and will always be your Mother's hands.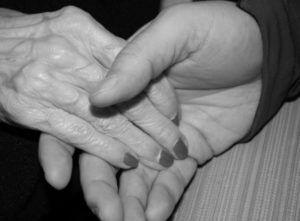 JUST TO LET YOU KNOW… Marni's Sweet & Spicy Mustard® is available for sale should you wish to indulge in the deliciousness. Orders can be placed by calling or texting Marni directly at 732-995-1904. For more information, check out her Instagram @marnigindismustard.