Last week I was kidding when I jested the Internet might be cancelled; this week I'm not kidding anymore.
We Gotta Turn This Mutha Out!
If the constant news about the growing spread of the Coronavirus isn't bad enough, yesterday's latest feed reported Netflix and other video platforms were asked to slow down streaming to stop the Internet from breaking. They were asked to stop showing content in high definition to prevent crashes due to the strain of record high usage due to the Coronavirus pandemic. In the event the global social distancing plea to help flatten the curve didn't get your attention, I certainly hope the news about Netflix did.
Chew Click On This: I bet Kim Kardashian is less worried about the actual virus and more worried Netflix is gonna steal her thunder on getting credit for [potentially] crashing the Internet. Maybe she's choreographing moves as we speak for a new sex tape scandal. What will come first the ass or the elbow the chicken or the egg? The scandal that breaks the Internet or the Internet that breaks the scandal? And will it spread like wildfire Coronavirus?
So while the Internet is still in our favor…
Here's 12 reasons Why When It Comes To The Coronavirus Quarantine
WE GOTTA TURN THIS MUTHA OUT:
12. For days I've been getting lists upon lists of television shows to watch to keep me preoccupied while I self quarantine and do my part to rid the virus away. As I expected however, I've pretty much already seen about eighty percent of the movies, documentaries and limited series. Not sure what that says about my social life; though now I have plenty of time to ponder it.
11. I realized my knowledge for all things "virtual" is incredibly myopic. Up until three days ago I didn't know what Zoom was. I also didn't know what hosting an online watch party meant either. I'm here to humbly report while I now know what they mean by definition, I still don't have a clue how to participate in any of these activities.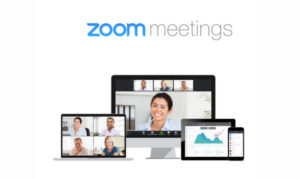 10. I need a tutor for Twitter. Apparently that's where the magic happens. The fairy dust of all things from seriously cerebral to sarcastically and unpolishedly sick humor is sprinkled via tweets from equally smart and funny people and I'm missing all of it. Can someone please tutor me? We can set up a Zoom meeting for our first lesson, but first I need a lesson on how to set up a Zoom meeting. Anyone?
9. We Gotta Turn All The Muthas Out who are Mom shaming the other Moms who aren't setting up hourly schedules to keep their kids on a scholastic track. Is it really that big of a deal if we forget who won the Trojan War? Have a glass of wine for lunch Larissa and settle down.
8. When my 14 year old isn't asking if Capital Grille will deliver filet mignon curbside or if I can pick up a lobster for him the next time I'm out, he's becoming quite creative hosting a daily gameshow of sorts via a platform called KAHOOT! Obviously I had no idea what KAHOOT! was until yesterday when I overheard him talking about the prize he had awarded to the winner of the first quiz. The prize was an old, stained football jersey found rolled in a ball in the back of his closet from his 2017 local Boca Raton flag football league that he autographed with a Sharpee®. He's now trying to figure out how to charge $1.00 per player for tomorrow's event. I don't know if I have a future entrepreneur on my hands (maybe I should encourage him to charge more than just a dollar and take a vig) or if I'll be bailing him out one day for crimes and misdemeanors. I'm betting on the former. I hope to one day see him on SharkTank.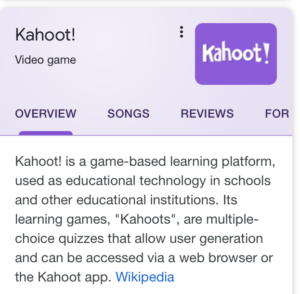 7. Speaking of Shark Tank, I had an invention of my own. A black light pen that can detect droplets of Coronavirus when shined on a person presenting symptoms. (Like the device used to detect bed bugs and bacterial spooge from hotel room sheets you see on a Dateline exposé.)
6. My 12 year old made it until 1pm on Day Two of our self imposed quarantine and then innocently asked, "Mom, are we still laying low?"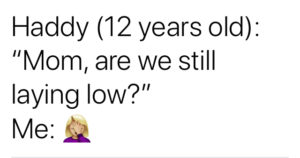 5. Dame Judi Dench told me to "Just keep laughing." She's a Dame. We must follow her instructions. She's a Dame! CLICK HERE TO SEE THE VIDEO.   
4. I'm ten thousand percent certain Rachel Zoe didn't get the memo about Coronavirus. She's been too busy promoting her Spring Collection on Facebook. I'm so relieved she's on top of those seasonal edits and style staples. 'Thanks Rach. Your reccos are amaze. Your fresh looks will work well from both my driveway and the interior of my safe room for the next five months.' We gotta turn this mutha out!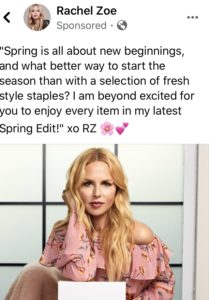 3. Guess who else didn't get the hazmat suit? Lauren and Cameron from Love is Blind. Either they truly do live on an alternate planet or they've retreated back to the pods where they initially met. Come to think of it, their alternate planet might be the very pods they came from!They haven't stopped blowing up Instagram with pictures of their Keeping Up With The Hamiltons tour. What will last longer? The spread of Coronavirus or their bogus marriage? I think I'm gonna ask my son to include that question in tomorrow's KAHOOT! quiz.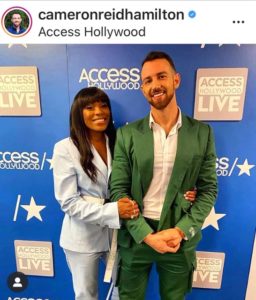 2. Silver lining to quarantining your middle school sons for the inevitable future? They'll finally have no choice but to grow out that awful haircut they think looks dope. Newsflash: It doesn't. Beeker from the Muppet Show called. He wants his hairstyle back.
1. I made it two days clean on the CQD. That's short for the Coronavirus Quarantine Diet. I was incredibly proud of myself. Protein shake for breakfast. Salad with chopped egg whites for lunch. Late afternoon outdoor workout to burn off steam and get my heart pumping. I grilled up some tofu and veggies for dinner and served it with only one sip shy of an entire bottle two glasses of wine. I was feeling great. Quarantine has nothing on me. I can do this! Then the sun arose this morning and reality set in. We really need to turn this mutha out because I had baked ziti for breakfast and a side dish of mozzarella sticks. The diet is officially turned out!                                                                                                                                                                                                                                                                                                                                                                                                                                                                                     JUST TO LET YOU KNOW…. 
In all seriousness, I texted my cousin earlier this week for some [unpolished] words of Silver wisdom and positivity to help quiet my mind and help put things in perspective. I knew she'd have the right spin to keep me on track. She implored me to stay the course and continue to blog in an effort to raise my vibrations to assist in making an energetic shift. She said by following [my] passions and pursuing that which [I] love most it would help reset the Universe. "Reset the Universe?" I replied.  "Yes," she said. "I saw this coming. It's a call out to the world to begin to go inside and learn how to recalibrate our frenetic energy." I wasn't a hundred percent clear on why we needed a global pandemic of such massive proportions to heal the world but I wasn't about to debate anyone who's last name is Silver! I wanted to believe her so I chose to believe her but in truth I  guess I wanted even more reassurance to keep me from going down the virus infected rabbit hole. So I reached out to another person who's advice has also had a profound impact on me. My Life Coach-slash-Energy Healer Extraordinaire told me in words almost eerily similar validating those of my cousin's. "We are headed into a more peaceful, safe world….. It's all for the greater good." I thought silently to myself, Okay. Phew. Now I'm two for two. I must pay attention to those who know more about taking cues from the Universe and practice accepting the signs and synchronicities from whatever this Higher Power is. I emphatically decided not to disobey the Grand Master's plan but I had an urge to get feedback from one more person. I contacted an old friend who doesn't mince words. A friend who's not spiritually inclined per se but as direct and straight forward as an unpolished arrow. It took only two sentences. "The planet is pissed at us. We gotta reset this fucker straight." With that, it was clear the third time was a charm. I knew we had no other option than to ship this Coronavirus back to sender with consciousness and TURN THIS MUTHA OUT!                                                                                                                                                                                                                                                                                                                                                               So let's all do our part. It shouldn't be that hard. Love more. Listen to Judi Dench and laugh more. Smile more. Pursue passions more. Raise your vibrations more. Meditate more. Follow your heart more. Zoom more. Tweet more. Be more creative. Call your family more. For now, stay inside more. Wash your hands more. And eat more baked ziti for breakfast!